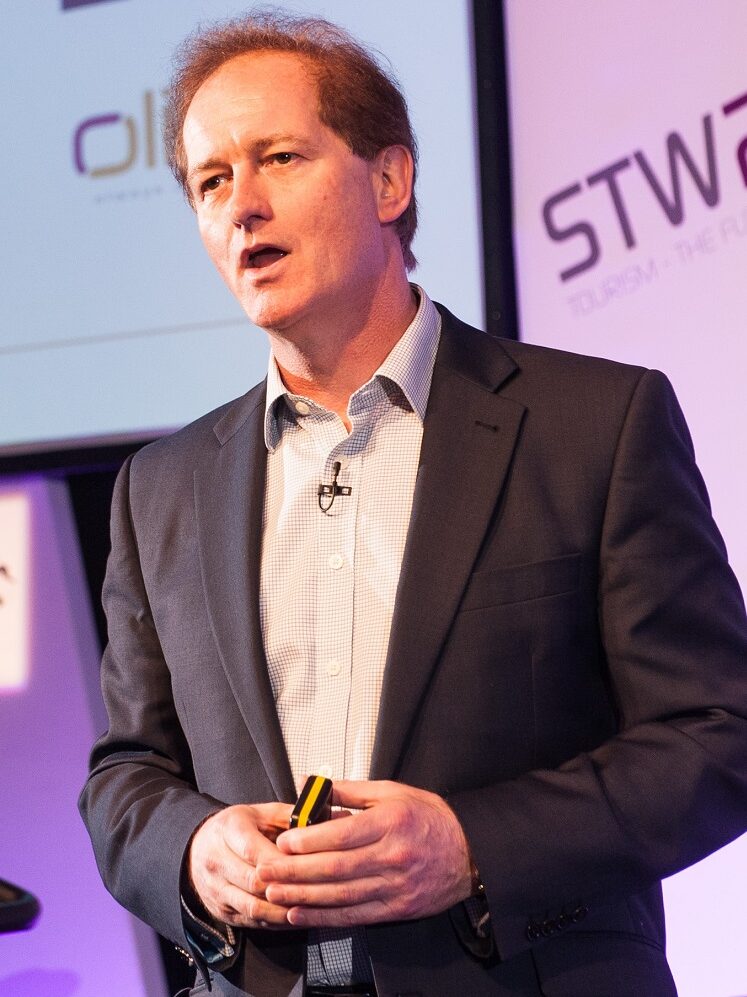 book a speaker or host for your event
Business Speakers
Our Business Speakers are not just speakers – they are industry leaders, innovators, and trailblazers. They come from all corners of the business world, bringing with them a diverse range of experiences and insights. Whether they are industry-specific experts, corporate leaders, economic analysts, or futurists, they all share a common trait: a deep understanding of the business landscape and the ability to articulate complex ideas in an engaging and accessible way.
Business Speakers' narratives extend beyond their personal journeys. They delve into the intricacies of corporate takeovers, share riveting accounts of rescuing failing businesses, and offer invaluable insights into the world of startups and SMEs. Whether you're looking for a multi-millionaire success story or an expert on SME business, we have the perfect speaker for you.
But what truly sets our speakers apart is the impact they can have on your event. A great speaker can do more than just inform – they can inspire, provoke thought, and spark meaningful conversations. They can provide fresh perspectives, challenge conventional wisdom, and offer practical business advice. Whether talking to entry-level staff or board level executives, a good Business Speaker transforms your event into a powerful learning experience for all.
Among our roster is hugely popular Simon Jack, the BBC's Business Editor, whose sharp analysis and insightful commentary have made him a trusted voice in business news. We also have Kirsty Henshaw, a Free From Food Producer, and Levi Roots who rose to fame after pitching his Reggae Reggae Sauce to BBC 2's Dragon's Den back in 2007.
Their compelling 'How they started' stories are not just fascinating – they are lessons in innovation, perseverance, and strategic thinking.
For lessons on building conscious and sustainable businesses, there's Cassandra Stavrou, the mastermind behind the PROPER popcorn brand, or Jo Fairley, the founder of Green and Blacks chocolate. Their journeys from launching small food brands to forming two of Europe's largest snacking companies are compelling narratives of entrepreneurship and resilience.
For a beacon of positivity and transformation, there's Levi Roots, the entrepreneur behind Reggae Reggae Sauce. From his humble beginnings to receiving an honorary fellowship from The Royal Agricultural University and impressing the Dragons on BBC's Dragon's Den, Levi's story is one of turning negatives into positives. His business talks are a testament to his commitment to supporting youth and fostering entrepreneurial spirit.
For valuable insights into business strategy, leadership, and women in business. Baroness Karren Brady is a force to be reckoned with. A prominent figure in the business world, she is known for her sharp business acumen.
For a focus on inspiring a new generation of entrepreneurs. Steven Bartlett is one of the best in the business. As the youngest ever Dragon on the hit show Dragon's Den, he is considered one of Europe's most accomplished young entrepreneurs and philosophical thinkers.
At The Speakers Agency, we take the time to listen to your brief and understand your requirements to match you with the perfect Business Speaker for your event. So, if you're an event organiser or speaker booker searching for a Business Speaker, look no further. Our speakers are thought leaders, change-makers, and storytellers. And they are ready to make your event unforgettable.