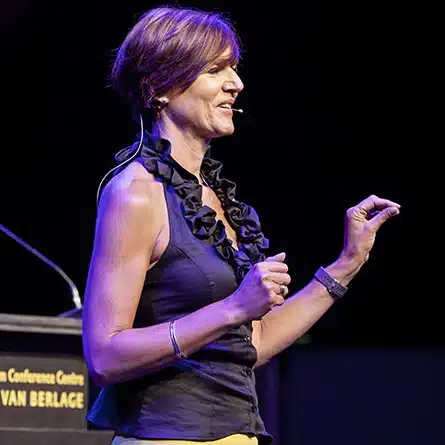 book a speaker or host for your event
Employee Engagement Speakers
The key to a thriving organisation lies not just in the hands of its leaders but also in the engagement of its employees. At The Speakers Agency, we understand this fundamental truth and offer a roster of accomplished Employee Engagement Speakers who can transform your workplace culture and drive your business forward.
Our Employee Engagement Speakers are experts in fostering collaboration, promoting teamwork, and inspiring innovation. They understand the unique challenges of motivating a multi-generational workforce and are adept at engaging employees in the era of remote work. With their guidance, your organisation can achieve higher staff retention and cultivate a workforce that is not just engaged but passionate about the company and their roles within it. This passion, in turn, can lead to increased productivity and revenue for your business, meaning engaged employees are an all-around must-have.
Among our Employee Engagement Speakers is Butzi, a magician and creativity & innovation expert. Butzi's unique approach unlocks new ways of thinking, inspiring teams to break free from conventional patterns and explore innovative solutions. His presentations consistently receive glowing reviews, with clients praising his ability to energise and engage their teams from the moment he sets foot on stage.
Mary Portas, a renowned business guru, has a wealth of expertise in building company culture. She provides invaluable insights into creating a work environment that fosters employee engagement and drives business success.
For employees to be engaged, they need to feel both valued and respected. Andrew McNeill, a former senior business leader, is an expert in 'leading with kindness.' His approach emphasises the importance of empathy and understanding in leadership, demonstrating how these qualities can enhance productivity.
Alex Alley, a world-champion sailor and author of 'From Boat to Boardroom', uses his experiences on the high seas to draw parallels with the business world. His unique perspective educates audiences on how best to lead, manage, and engage their teams, providing practical strategies that can be implemented in any workplace.
Our Employee Engagement Speakers bring with them a wealth of knowledge and experience, offering insights that can transform your organisation's culture and drive your business success. Whether you're planning a small team meeting or a large corporate event, our speakers can deliver presentations that are engaging, insightful, and tailored to your specific needs.
For help fostering a passionate, productive workforce, contact The Speakers Agency to book an Employee Engagement Speaker and take the first step towards a more engaged and successful future for your business.