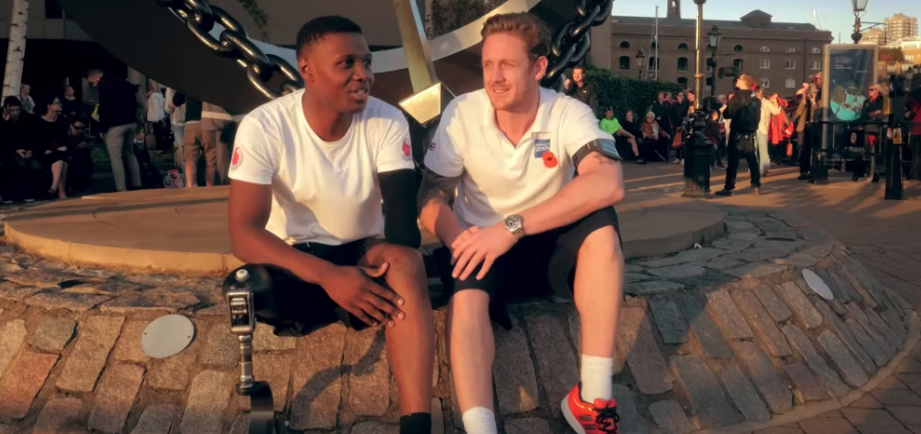 National Inclusion Week Speakers
National Inclusion Week is an annual week-long celebration of inclusion and diversity in the UK. It is a time to raise awareness of the importance of creating a society where everyone feels welcome and valued, regardless of their background or identity.
Our handpicked selection of eloquent speakers provide inspiration and insight into the importance of an inclusive workplace and society.
The Significance of National Inclusion Week
National Inclusion Week is a campaign that was created to recognise the importance of inclusion in the UK. It celebrates diversity across all spectrums of society and is a week where organisations across the nation unite to share best practices, experiences, and showcase the importance of inclusion. Companies should participate in National Inclusion Week as part of their commitment to fostering work environments where differences are valued and everyone feels they belong.
The Benefits of Inclusion in the Workplace
Inclusion in the workplace is not just a moral imperative but a business one too. Evidence suggests that organisations which embrace diversity are more likely to outperform their competitors and report higher levels of innovation and employee satisfaction. Our speakers bring to life these statistics with real-life examples, demonstrating how a commitment to diversity can lead to significant benefits, including increased productivity, enhanced creativity, and improved employee engagement.
The History of National Inclusion Week
National Inclusion Week was founded in 2012 by Inclusive Employers. Rather than focusing on one aspect of diversity and inclusion such as race, sexuality or disability, National Inclusion Week draws focus to the importance of D&I in all its forms.
The week started off by building awareness, but now has evolved to empower individuals and organisations to make change by providing tools, resources and interactive session.
Source: Inclusive Employers.
Introducing Our Top National Inclusion Speakers
The Speakers Agency is proud to present a roster of speakers who are thought leaders, activists, and influencers from LGBTQ+ communities, minority ethnic groups, disabled communities, and other marginalised groups in society. Their expertise covers a wide range of topics relevant to National Inclusion Week, such as inclusive leadership, unconscious bias, and the importance of intersectionality in diversity efforts.
Highlighted Speakers:
Your Pathway to Booking a Speaker
If you are interested in amplifying the voice of inclusion at your event, look no further than The Speakers Agency. Our easy booking process means that the process is seamless. Simply browse our speaker directory, and once you have found a speaker that you are interested in, you can contact us to request a quote. We will then work with you to create a tailored event package that meets your needs and budget. If you would like us to offer suitable speaker suggestions, simply provide us with your event details and objectives and we can provide these.
Call us on +44(0)1332 810481, email enquiries@thespeakersagency.com or fill in our contact form and one of our booking agents will be happy to help.
National Inclusion Week FAQs:
Our FAQs section provides clarity on common questions about National Inclusion Week, such as how businesses can get involved and the impact of inclusion initiatives. It's a resource for companies to learn and understand how embracing diversity can lead to substantial and positive changes within their organisation.
When is National Inclusion Week?
The dates vary each year, but National Inclusion Week usually takes place towards the end of September. The dates for National Inclusion Week 2024 are 23rd-29th September.
Is there a theme for National Inclusion Week?
Yes, there is always a theme for National Inclusion Week. Companies are encouraged to align their initiatives with the specific theme for each year. Previous themes include 'Think Differently,' 'Everyday Inclusion,' and 'Take Action Make Impact.'
What can my organisation do for National Inclusion Week?
There are many ways to celebrate National Inclusion Week, such as hosting an event, inviting a speaker, or simply taking the time to learn more about the importance of inclusion and diversity.
How can I promote inclusion and diversity in the workplace beyond just one week?
It is important that Diversity and Inclusion is made paramount within organisations at all times, not just for National Inclusion Week. Other important dates for specific areas of Diversity include: International Women's Day, Black History Month, Pride Month, Transgender Awareness Week, South Asian Heritage Month and World Menopause Day.
Contact Us
For more information on booking a speaker for National Inclusion Week or any enquiries regarding our speakers and services, please contact us on enquiries@thespeakersagency.com. Our dedicated support team is here to assist you in making your diversity and inclusion event a success.