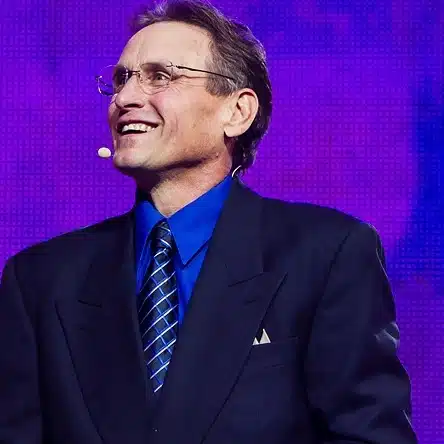 Customer Experience Speakers
Customer Experience is a universal concept, transcending industry boundaries and applicable to all sectors. Whether it's door-to-door sales, retail, hospitality, or even digital interactions through emails and social media, the principles of exceptional customer service remain the same. Our customer experience speakers understand this universality and tailor their insights to be relevant and impactful, regardless of your industry.
When it comes to business, the key to success lies in delivering exceptional customer experience. Our roster of Speakers is equipped with the expertise and experience to guide your organisation towards this goal. These speakers are industry leaders, renowned for their insights and strategies that have shaped customer experiences across various sectors.
Our Customer Experience Speakers cover a wide range of topics, from understanding customer behaviour to implementing effective customer experience strategies. They emphasise the importance of a holistic customer journey, ensuring that the customer experience starts at the point of enquiry, but extends beyond the point of sale right through to aftercare. They provide practical tips on how to create a seamless experience that leaves a lasting positive impression on the customer.
Our customer experience speakers also highlight the power of data in shaping customer experiences. They guide businesses on how to leverage customer data and information to make informed decisions that enhance customer satisfaction and loyalty. They share strategies on how to use data to understand customer needs better, predict trends, and deliver personalised experiences.
Furthermore, our speakers stress the importance of practicing respect, patience, and empathy in all customer interactions. They share insights on how these values, when genuinely expressed, can build strong customer relationships and foster loyalty. They also provide practical tips on how to train your team to embody these values in their interactions with customers.
Among our roster is customer experience guru, Marc Gordon. With his profound understanding of customer behaviour and market trends, Marc delivers captivating talks that inspire businesses to create memorable customer experiences. His insights are not just theoretical; they are drawn from his extensive experience in the field, making them practical and applicable to your business.
Clare Bailey, the consumer expert, is another gem in our roster. Known for her deep understanding of consumer behaviour, Clare provides invaluable advice on how to engage and retain customers effectively.
Stephen Attenborough, the former Chief Customer Officer for Virgin Galactic, brings a unique perspective to the table. His experience in one of the world's most adventurous and innovative companies has given him a deep understanding of what it takes to deliver a customer experience that is out of this world (quite literally!). Stephen's talks blend inspiration with practical advice, providing businesses with the tools they need to excel in competitive markets.
In a world where customer experience can make or break a business, our Customer Experience Speakers provide the insights and strategies you need to succeed. Whether you're looking to improve your customer relationships, increase return business, or get ahead in competitive markets, our speakers can provide the guidance you need.