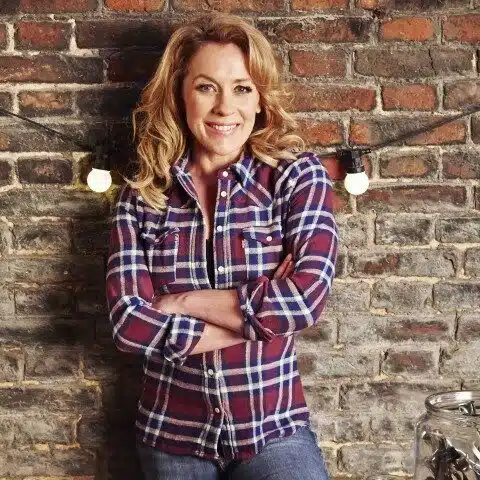 book a speaker or host for your event
DIY Speakers
Our DIY Speakers bring a wealth of knowledge and practical insights to the table. They are renowned for their ability to engage audiences with their unique perspectives, practical advice, and innovative solutions. Whether you're planning a small workshop or a large conference, our DIY Speakers are equipped to deliver presentations that are both informative and inspiring.
DIY Speakers are where expertise meets innovation and creativity. Our roster of accomplished professionals includes experts from all manner of fields, from home renovation to sustainable architecture, construction to biophilic design. Our DIY Speakers are not just experts in their respective domains, but they are also solution-focused, creative thinkers, and innovators.
Among the topics our speakers cover is "Designing for Wellness", where they delve into the principles of creating spaces that promote health and well-being. They also discuss "Transforming Spaces", sharing insights on how to renovate and redesign spaces to meet specific needs or aesthetic preferences. Furthermore, they explore the impact of new technologies on DIY, architecture, and design, providing audiences with a glimpse into the future of these fields.
Kevin McCloud is a prominent figure in the world of sustainable architecture. Known for his insightful commentary on the popular TV show "Grand Designs", Kevin brings a wealth of experience and a unique perspective on sustainable living and design.
Oliver Heath is also an expert in sustainable architectural design. Oliver's work focuses on creating spaces that are not only environmentally friendly but also promote wellbeing and productivity. His innovative approach to design has made him a sought-after speaker at conferences and events worldwide.
And let's not forget Nick Knowles, a household name in the UK for his work on the hit show "DIY SOS" along with his reliable handymen, Chris Frediani and Julian Perryman. Nick and the team's practical insights into home renovation and their engaging presentation and workshop style make them a popular choice for events and workshops all year round.
In an era where personalised touches and hands-on approaches are increasingly cherished, the value of expertise in the DIY domain cannot be overstated. Our DIY Speakers bring not only skill and knowledge but a contagious passion that is bound to ignite the creative spark in any audience. If you're keen on making your next event a memorable learning experience filled with actionable takeaways, then it's time to elevate it with the unparalleled insights of a DIY expert. Contact the Speakers Agency today and discover the transformative power of the DIY spirit. Equip your audience with the tools to craft, create, and conquer their environments. Don't wait; book a DIY Speaker now and turn ideas into tangible realities.