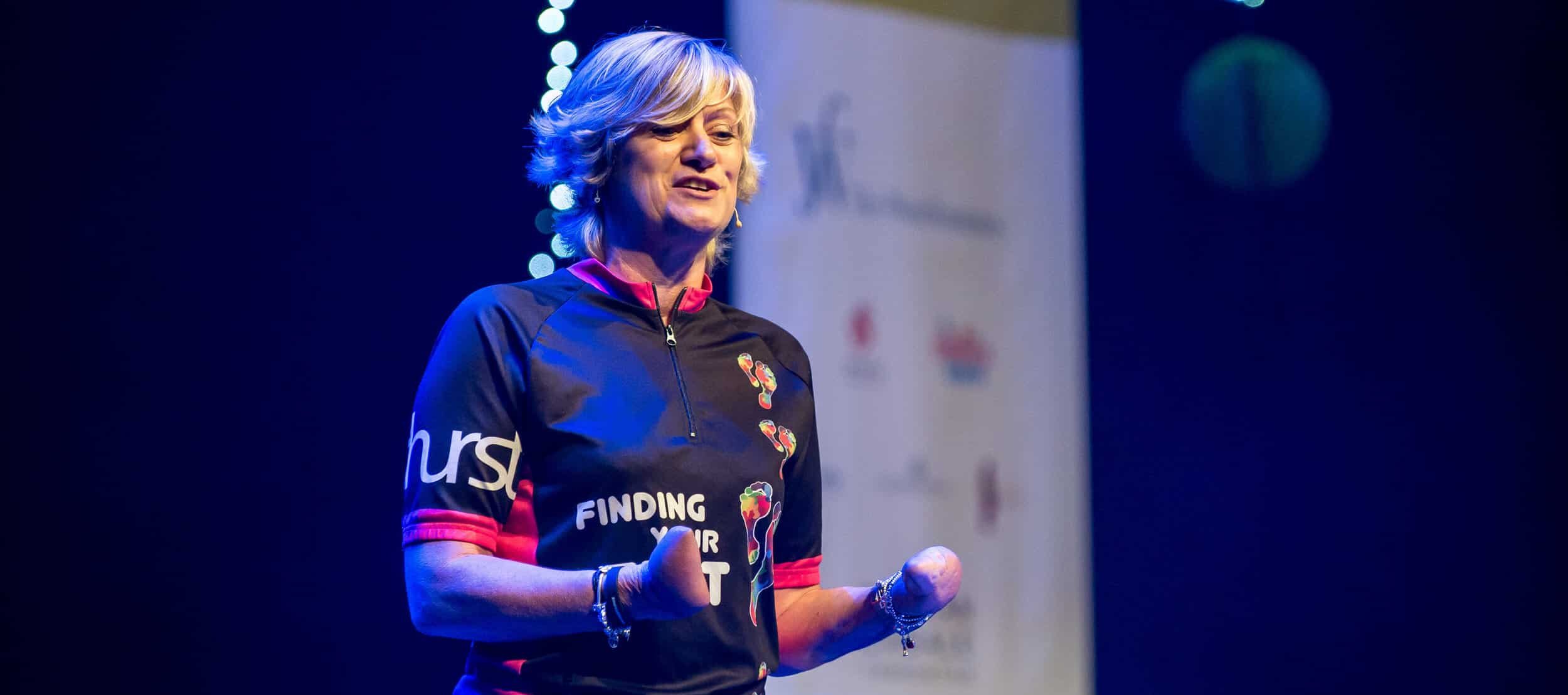 International Day of Persons with Disabilities Speakers
The International Day of Persons with Disabilities (IDPD) is celebrated annually on December 3rd. This pivotal day is dedicated to elevating awareness and building an understanding of disability awareness. It aims to encourage support for the rights and wellbeing of persons with disabilities, both in the workplace and in society at large.
The Importance of Disability Awareness
Disability, in one form or another, will impact 1 in 5 individuals during their lifetime.
In the UK alone, an estimated 14.1 million people navigate life with a disability, a figure that shows the importance of a broader understanding of the lived experiences of people within this demographic.
While physical disabilities, such as those requiring wheelchair use, might be easily recognised, it is vital to acknowledge the huge number of individuals living with invisible disabilities. Their access needs and daily challenges, often underappreciated, are no less significant.
Starting a dialogue about disabilities that are both visible and not immediately visible is a hugely important step towards inclusivity. Invisible disabilities can include neurodivergent conditions such as Autism and ADHD, or conditions such as chronic fatigue, chronic pain, diabetes and many more.
Individuals with disabilities are one of the most marginalised groups within our societies, and they confront a multitude of obstacles every day. From issues such as barriers to employment opportunities and accessibility of healthcare, hearing from speakers who can articulate these experiences and challenges is essential.
How to celebrate the International Day of Persons with Disabilities?
One of the best ways to challenge preconceptions and foster a genuine understanding of disability is through hearing first-hand from an expert guest speaker.
Their personal journeys and insights are crucial in helping teams and communities to recognise, comprehend, and champion the varied experiences and needs of disabled individuals.
What can our Disability Awareness Speakers cover?
Our Disability Awareness Speakers can cover a huge variety of topics.
Within the workplace, they can educate organisations on the essential adaptations and reasonable adjustments that can be implemented to facilitate a supportive environment for disabled colleagues. These range from wheelchair access to tech adaptations. They can also educate audiences on correct and respectful terminology.
They can explore how recruitment processes can be restructured to be truly inclusive for disabled applicants, encouraging equity from the initial point of engagement.
Moreover, many of our disabled speakers have achieved incredible feats. They include Paralympians, successful businesspeople, authors, and explorers. They can share their personal narratives of triumph and perseverance. By sharing their stories of remarkable achievements, accomplished not despite, but in concert with their disabilities, they challenge and reframe preconceived notions.
Our speakers' successes can illustrate that disabilities do not confine or define an individual's potential.
Our Top Speakers for International Day of People with Disabilities
We are honoured to spotlight some of our most popular speakers for the International Day of Persons with Disabilities, each bringing a wealth of knowledge, personal experiences, and motivational stories with them:
The History of the International Day of Persons with Disabilities
The inception of the International Day of Persons with Disabilities (IDPD) traces back to 1992. It was proclaimed at the United Nations General Assembly, via Resolution 47/3, to be annually observed on December 3rd every year.
The overarching aim of this notable day is to promote an understanding of disability issues and to increase awareness of the advantages that come as a result of integrating persons with disabilities in every facet of political, social, economic, and cultural life.
Each year, a specific theme is assigned to the International Day of Persons with Disabilities. This is meticulously chosen to reflect the pressing issues and opportunities within the disabled community. Previous themes include the likes of "E-accessibility", "Empowering persons with disabilities and ensuring inclusiveness and equality", and "Break Barriers, Open Doors."
Companies are encouraged to algin their initiatives and celebrations to the selected theme, reminding us of our collective responsibility to promote an accessible, inclusive, and equitable world for all.
Booking a speaker for IDPD
To enquire about any of our speakers, or to ask for recommendations for International Day of Persons with Disabilities, get in touch with The Speakers Agency today.
You can call us on +44(0)1332 810481, email us on enquiries@thespeakersagency.com or fill in our contact form.