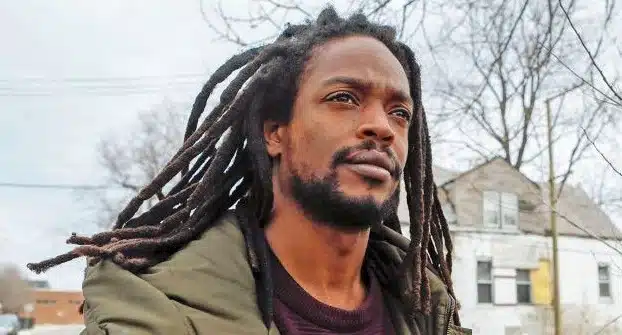 Our Diversity Speakers are catalysts for change, champions of inclusivity, and advocates for a more equitable world. With a roster boasting some of the most influential voices in the field, we offer a unique opportunity to enrich your next DEI event with speakers and perspectives that challenge, inspire, and enlighten.
Booking a Diversity Speaker is an excellent way to create impactful change within a company's culture. Many of our Diversity Speakers have lived experiences of being part of a minority group, often with intersectional experiences spanning different groups. Their stories are powerful, their insights invaluable, and their impact profound.
Others among our speakers have extensive experience working in DEI roles across various industries and sectors, including some of the biggest companies in the world. They bring with them a wealth of knowledge and expertise, offering practical advice and actionable strategies to enhance your company's DEI initiatives.
Diversity and Inclusion is a multi-faceted concept that encompasses a wide range of aspects. It's about acknowledging and addressing white privilege, promoting allyship, understanding the impact of socio-economics, and respecting different religions and cultures. It's about challenging ableism and ageism, recognising and mitigating unconscious bias, and addressing micro-aggressions. It's about fostering psychological safety and creating an environment where everyone feels both valued and heard.
Many companies now have dedicated Employee Resource Groups (ERGs) and DEI specialists responsible for driving their Diversity, Equity, and Inclusion (DEI) initiatives. These initiatives are the backbone of a company's commitment to creating and maintaining a diverse, equitable, and inclusive environment. They are the programs, policies, strategies, and practices that ensure every employee is respected and accommodated and their workplace opportunities are not hindered by their identity.
Among our incredible selection of Diversity Speakers who focus on race is Nova Reid, a renowned anti-racism campaigner and bestselling author of The Good Ally, whose work is rooted in promoting racial justice and equality. Afua Hirsch, a celebrated writer and broadcaster, brings to the table her incisive commentary on identity, race, and culture. Sir Trevor McDonald, a trailblazer in journalism, offers a unique perspective on race and representation in the media.
Additionally, our incredible Disability Ambassadors include Nicolas Hamilton, a professional racing driver who competes with cerebral palsy, and Jesse Dufton, the first blind person to lead a climb of the Old Man of Hoy. They are both living embodiments of resilience and the belief that disability does not define ability.
Our LGBTQIA+ activists include Max Siegel, a content creator and consultant on all things inclusion. Equally, Jake and Hannah Graf are prominent figures within the LGBTQIA+ community and share their journey of love and transition, shedding light on transgender issues in the process.
As well as making employees feel valued, safe and respected, the benefits of a more diverse team are manifold. It results in a better, more productive workforce that reflects the world around us. It allows for increased access to different opinions, thoughts, backgrounds, and perspectives, fostering an environment of mutual respect and understanding. It is an investment in the future, a future committed to creating a more inclusive society.
Our Diversity Speakers are in demand all throughout the year and are particularly sought after for events such as Black History Month Celebrations, Pride, South Asian Heritage Month, Disability Awareness Day, and Women's History Month, among many others.
In a world where diversity is often talked about but rarely understood, our Diversity Speakers offer a chance to bridge that gap.
The conversations around Diversity, Equity, and Inclusion (DEI) are crucial for personal growth, business success, and societal change. Our Diversity Speakers provide not just a voice, but an echoing resonance that empowers, educates, and elucidates. They challenge norms, question biases, and inspire transformative action. If you truly wish to make a difference at your next event, to catalyse real, meaningful change, then don't delay. Reach out to the Speakers Agency and ensure your next gathering is graced by the presence and wisdom of a Diversity Speaker. Lead the charge towards a more inclusive tomorrow.