Benefits of a Mental Health speaker in the workplace
It is common knowledge that employees' mental health can directly impact their physical wellbeing and in many cases, workplace performance.
The mental health speakers listed on The Speakers Agency share their stories and tips which teams and individuals can use to improve wellbeing, relationship development and challenge-setting. Furthermore, many share stories of overcoming incredible hardship and adversity against the odds.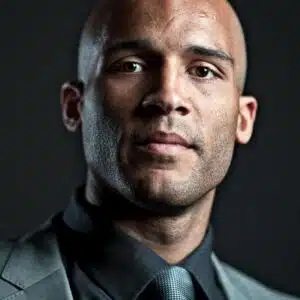 Clark Carlisle is a perfect example of a mental health speaker who has overcome incredible adversity. A professional footballer for 17 years, sadly Clark suffered with Complex Depressive Disorder for the last 13 years of his career. During this time, he encountered many social and personal difficulties. Clarke has experienced the very highs of professional sport, representing his country and playing at the home of English football: Wembley Stadium.
Unfortunately, in 2001 Clarke suffered a posterior cruciate ligament injury which side-lined him for a year, nearly ending his career as a professional footballer. It was at this point that his mental health really suffered. He attempted suicide twice before he was admitted to a psychiatric hospital, where he finally received an accurate diagnosis.
Clarke is open about his struggles with alcohol, depression, gambling and the pressure of playing top-flight football. His speaking topics include Overcoming Adversity and Health and Wellbeing, particularly focusing on how we can all work to remove the stigmas attached to mental health issues, particularly in the workplace.
It is said that one in four people will suffer with a mental health problem at some point during their life, so it goes without saying that mental health issues are pervasive in every area of life, both personal and work. In a company of 200 employees, that is 50 people who will or have suffered with a mental health problem, and in an organisation of 200,000, that could be as much as 50,000 people. As such, many businesses have chosen to recognise this and find ways to promote positive mental health among their employees. One way to do this is by inviting a mental health speaker into your workplace.
Owen O'Kane is a fantastic example of a mental health speaker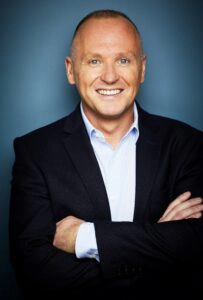 who leaves audiences curious, positively challenged and eager to make changes in their lives. As a psychotherapist and Sunday Times best-selling author of 'Ten To Zen' and speaker, Owen is also a former NHS Clinical Lead for mental health, with over 25 years' experience in the field. He has experience using a multitude of techniques to help people with mental health issues. Owen has a down to earth, engaging and "no fluff" approach and is intrinsically passionate about helping people achieve calmer, happier lives.
Mental Health issues can take many different forms, from PTSD to bereavement, anxiety and depression to OCD. Sonia Beldom is one of our most highly revered mental health speakers and has first-hand experience of living with a mother who suffered quite severely with multiple different mental health issues. Sonia is the creator of hit mental health blog soniasmum.com. which went viral after being featured on the Jeremy Vine Show. She continues to help people find support and comfort by recounting her both funny and terrifying stories about growing up with a mum who suffered with an array of mental illnesses but wasn't diagnosed until old age. Sonia is also a qualified CBT Coach and is a perfect choice for your next workplace mental health event.
It is important to acknowledge that mental health issues do not discriminate, and anyone and everyone could at some point experience mental health problems first-hand. Lots of our mental health speakers are from vastly different sectors, industries and walks of life.
Alistair Campbell, for example, worked in journalism and frontline politics for many years, yet now works as a mental health speaker, talking candidly about his severe depression. He visits workplaces talking about the trauma caused by his illness. He is brutally honest about his own psychotic breakdown on Hampstead Heath and recounts how his family have dealt with things that, at times, can only be described as crippling.
Hiring a mental health speaker for your workplace helps to demystify the idea that certain people are invincible whilst others aren't, and allows your employees to connect with honest, inspiring stories from speakers of different walks of life.
As well as hearing directly from people who have experienced mental health problems, it is also hugely beneficial for employees and employers alike to hear about mental health from the perspective of psychological experts. The Speakers Agency has a number of incredible psychologists available to book as mental health speakers, all of whom provide an invaluable insight into the intersections between mental health and the psychology of the human mind.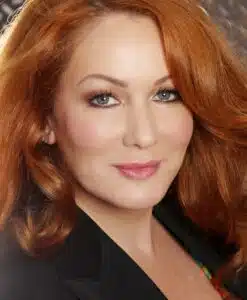 Kerry Daynes, for example, is one of the UK's best-known psychologists. Kerry shares her experiences of working in both forensic psychology and mental health. Tailoring her speeches to the client's specific requirements means they are pertinent, accessible, impactful and unforgettable. As the author of The Dark Side of the Mind, Kerry can share with your workplace what she has learned in 20 years of identifying and working closely with a plethora of mental health issues.
Similarly, Paul McKenna is a highly sought-after speaker who can provide keynote or entire-day workshops to corporate audiences. His mesmerising presentations and experiences tackle subjects such as stress management, increasing self-confidence and creating a positive mindset. Paul is guaranteed to leave any audience feeling positive, optimistic and confident in their true potential to achieve more than they ever dreamed possible.
Inviting a mental health speaker to come and talk to your workplace has numerous benefits, and is one simple way to create an environment in which your employees feel heard and appreciated. They are an invaluable tool for helping organisations and businesses, regardless of size, promote positivity, empathy and awareness of mental health issues and how best to deal with them.
If you're looking for information about hiring a mental health speaker, contact The Speakers Agency today to get assistance from one of our friendly staff.