Fees:
*Fees are a guide only. Exact cost will be dependent on requirements and are subject to change.
Kate Muir
Kate Muir is a women's health expert, author of Everything You Need to Know About the Menopause (but were too afraid to ask), and creator of a revolutionary Channel 4 menopause documentary with Davina McCall. She is an expert menopause speaker and campaigner, and a founder member of The Menopause Charity.
About Kate Muir
Scottish writer and documentary maker, Kate Muir uses her platform to passionately advocate for increased awareness of the Menopause. Kate is on a mission to eliminate stigma with informative, honest and empowering talks on the Menopause and women's health.
Kate is the author of three novels – West Coast, Left Bank and Suffragette City. She also worked for seven years as the Chief Film Critic for The Times, and as a columnist for The Times in Washington, Paris and New York. Throughout her career, Kate has passionately advocated for women's rights and female empowerment, having acted as a campaigner for Birds' Eye View during her media career – a charity that promotes the screening and distribution of female-led films. Realising her passion for women's rights, Kate later worked as a creator and producer on the documentary Davina McCall: Sex, Myths and the Menopause. She has also been interviewed in Parliament, speaking on the Menopause and mental health.
Working with police and local councils, corporate clients and educational establishments, Kate increases understanding of the Menopause, breaking down misconceptions created by centuries of patriarchy. Engaging audiences with honesty and empathy, Kate helps to ensure that women have access to hormone replacement therapy and don't feel ashamed to speak out about their experiences of the Menopause.
If you are looking for a passionate and empowering speaker for your next event, Kate is a fantastic choice. Breaking down barriers and promoting the importance of understanding women's health.
To book Kate or for more information please email enquiries@thespeakersagency.com or call us on +44(0)1332 810481
Menopause
Midlife
Women's Health and Wellbeing
Women's Mental Health
Here you can find links to books by Kate Muir. For bulk book orders for your event please speak with a member of the team.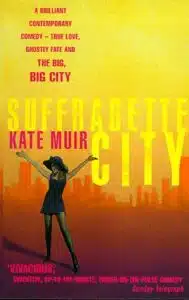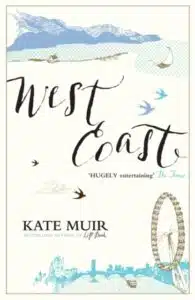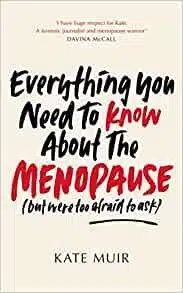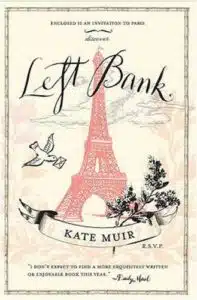 Testimonials
"Please can you pass our thanks onto Kate. Her session was perfect for our audience and it was so good to hear more detail on the impact of menopause on your brain, with science behind it as well as impact on relationships."
Brakes
You may also like
Sarah Davies
Menopause Awareness Advocate and the founder of 'Talking Menopause'
Dr Shahzadi Harper
Menopause Doctor and author of 'The Perimenopause Solution'
Ateh Jewel
Beauty journalist and diversity advocate
Liz Earle
Co Founder of Liz Earle Beauty and founder of Liz Earle Wellbeing
Dr Nighat Arif
Family GP who specialises in women's health who regularly appears on This Morning
Katy Griffin
Mental health expert and the founder of Thera-Sea
Anna Mathur
Psychotherapist, bestselling author and speaker on Mental Health and Parenting