The Significance of International Women's Day
Every year on the 8th March, the world comes together to celebrate International Women's Day (IWD), a day dedicated to recognising the achievements of women and advocating for gender equality. It's a day to reflect on the progress made, to call for change, and to celebrate the bravery and strength of everyday women who have played remarkable roles in the histories of their communities.
The Roots of International Women's Day
The origins of International Women's Day can be traced back to the early 20th century, a time of great social and political upheaval.
After 15,000 women protested for better working conditions in New York in 1908, it was decided that a day should be held in their honour. As such, the first observance of a "Women's Day" occurred the following year in 1909 in the United States, and it wasn't long before this went global.
In 1910, at an International Conference of Working Women in Copenhagen, Clara Zetkin, a German socialist, proposed the idea of an International Women's Day to honour the struggles of women worldwide. The proposal received unanimous approval, and the first official IWD was celebrated on March 8, 1911, in Austria, Denmark, Germany, and Switzerland.
The Ripple Effect of Women's Movements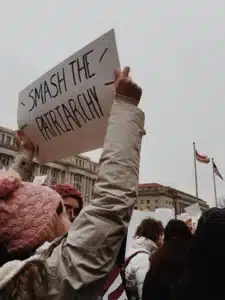 Over the years, International Women's Day has evolved from a grassroots movement to a global phenomenon.
It has become a platform for celebrating the achievements of women in various fields, from science and technology to arts and culture, and for raising awareness about the challenges women still face, such as gender-based violence, economic inequality, and lack of access to education and healthcare.
Women's Day celebrations around the world have become a symbol of solidarity, a testament to the collective power of women to drive change.
Is IWD still important today?
Put simply, yes. Despite the progress made, gender inequality remains a stark reality in many parts of the world. Women continue to be underrepresented in leadership positions, face wage gaps, and are disproportionately affected by poverty and violence. International Women's Day serves as a call for justice and a reminder that the fight for gender equality is far from over.
The day provides an opportunity to highlight the persistent global gender disparities and the urgent need to address them. It's a call to action for governments, organisations, and individuals to work towards a world where women and girls have equal rights and opportunities.
The Role of Businesses and Organisations
Businesses and organisations play a crucial role in observing International Women's Day. They have a responsibility to promote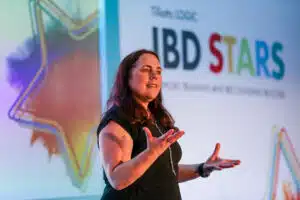 gender equality within their own structures and to support initiatives that empower women in their communities.
Organisations are encouraged to host events, workshops, and talks to raise awareness about gender issues and to celebrate the achievements of women. They also use the day to launch new initiatives and programs aimed at advancing women's rights and opportunities.
Our 10 top speakers and hosts for these events include:
The Power of Speakers and Event Hosts
Speakers and event hosts play a vital role in driving the narrative around International Women's Day. They have the power to inspire, educate, and motivate audiences, sparking meaningful conversations and driving positive change.
By sharing their stories, experiences, and expertise, speakers can challenge stereotypes, break down barriers, and champion the cause of gender equality. They can also provide practical guidance and resources to help individuals and organisations make a difference.
Want to book an International Women's Day Speaker?