Fees:
*Fees are a guide only. Exact cost will be dependent on requirements and are subject to change.
Judith Holder
Judith Holder is a bestselling comedy writer, TV producer, podcaster and speaker. She originated the hugely successful BBC series and stage shows 'Grumpy Old Women' which sold worldwide. She currently does a successful weekly podcast Older and Wider with her best friend and partner in crime Jenny Éclair which has had 1.5 million downloads to date, and recently performed a comedy show based on it to sell out audiences in Leicester Square theatre.
About Judith Holder
Judith does an uplifting and interesting talk about ageing. A funny and affectionate look at what it now means to get old, or live with someone who has reached their best before date and now likes a slip on shoe, has enlarged the font on their phone, or has asked to see the manager in Sainsburys. Her talks are affectionate, intuitive and authentic.
Judith Holder has been responsible for a lot of well-known peak time TV for both BBC and ITV.
She's produced some of the best comedy talent in the business including Dame Edna, Clive James, Victoria Wood, Lenny Henry and Billy Connolly. Amongst many other documentaries, she reunited the cast of The Sound of Music, sent Joanna Lumley to a desert island and made a comedy series about  the North/South divide called It's not grim up North.
She has two BAFTA nominations, and four Royal Television Society awards – which is code for she's been round the block a few times.
Age is something that really interests her. As a result, she recently spent a year as Visiting Research Fellowship at the University of Oxford's Institute of Population Ageing. She's currently Chamberlain at Kellogg College, Oxford.
To book Judith, contact The Speakers Agency on +44(0)1332 810481 or email enquiries@thespeakersagency.com.
Judith speaks on the subject of ageing with a large drizzle of mischief as well as affection. The baby boomers (of which she is one) are reinventing older age. They are acting more like a band of teenagers with liver spots rather than settling for a life in beige making tray bakes for the W. I. They've got all the money, they're going to live till they're about 103 and they have the highest divorce rate in the UK. You're more likely to find them at zumba or Glastonbury than on a bowling green these days, and shop in Zara rather than M and S – so ignore or underestimate them at  your peril!
Here you can find links to books by Judith Holder. For bulk book orders for your event please speak with a member of the team.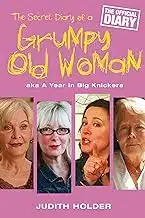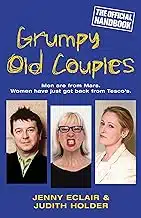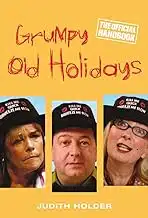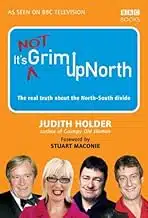 By Judith Holder & Jenny Eclair
Testimonials
"Judith is a very entertaining and inspirational speaker especially with her presentation "Grumpy Old Women".  She has an ideal personality to liven up your conference or event and is fully recommended by Rotary District 1070"
Rotary District 1070
"Judith was able to talk about all the things that we felt, saw and thought about but would never share. Even with our closest friend. A great evening's entertainment."
WI Witney
"For women of a certain age, Judith's talk really hit the spot. Never have WI ladies been so attentive and laughed out loud so often during the Grumpy Old Women presentation"
West and East Hendred WI
"I am writing on behalf of the Institute to thank you for such an enjoyable and fun talk. Members are still talking about it now. I keep thinking of things that I wish I had mentioned to you! I hope you managed to sell all of your books. I know quite a few people bought them."
WI Tiddington Oxfordshire
You may also like
Sally Kettle
First woman to row the Atlantic Ocean twice from East to West
Tricia Stewart
Originated the famous WI Calendar, portrayed by Helen Mirren in the film Calendar Girls
Chris Knight
Pantomime dame and ladies luncheon club speaker
Milly Johnson
Sunday Times top ten bestselling author
Peter Slack
Derbyshire Dairy Farmer and witty after-dinner speaker
Ben McBean
Former Royal Marine and double amputee
Raj Adgopul
Indian Immigrant, Slum survivor and qualified nurse
Angela Findlay
Professional artist and accredited NADFAS lecturer
Antonia Keaney
Blenheim Palace researcher
Melanie King
Historical non-fiction writer