Fees:
*Fees are a guide only. Exact cost will be dependent on requirements and are subject to change.
Alex Gregory
Alex Gregory is the two time Olympic and five time World Champion and member of a World first Arctic rowing expedition. When speaking, he shares the lessons he learned from a life performing under extreme pressure. Having worked with some of sport's most successful athletes and coaches, Alex Gregory offers a unique insight into what a successful leader is.
About Alex Gregory
Alex Gregory shares his thoughts on which leadership styles really work and how teams come together to beat expectation. It took eight years of failure before Alex  first became World Champion. Learning to adapt and make necessary decisions turned his disappointment around. It was the defeats which laid the foundations for Alex's Olympic success, and the ability to overcome any difficulties that he encountered along the way. Taking audiences on an emotional journey through vivid and heart wrenching descriptions, Alex brings to life the need for true motivation.
Bringing teams together became Alex's gift, turning him into one of the leading rowers in the world. He prides himself on his ability to adapt to others and bring out his teammate's full potential helping to create teams that regularly performed beyond expectation.
It was during the years of struggle that Alex discovered the need to learn from those around him, using their skills alongside his to aid the crew's performance creating infallible teams. Living proof that a team is greater than the sum of it's parts, his words are relatable to all as he admits he was never the strongest or biggest athlete, but it's how the skills of those around you are nurtured that counts.
Between 2011 and 2016 Alex was one of only three men in the world to win all consecutive major championships in world rowing.
In 2017 Alex spent a month exploring some of the coldest waters in the world while on a pioneering Arctic rowing expedition. He headed out armed with the desire to push his boundaries and test his mental capacity in a vastly different environment to what he was used to. Subsequently Alex learned far more about himself, team dynamics and leadership than he ever expected.
This opportunity also provided him with a unique perspective on an extraordinary journey during which he discovered little seen natural wonders. In addition, he was able to explore a rarely visited part of the globe, battling dangerous seas and immensely cold conditions. Finally, he ended the journey unexpectedly on a little known volcanic island called Jan Mayen. The expedition was a resounding success for Alex and he came home filled with lessons and experiences that enthral audiences. .
As the father of three young children, Alex's attentions now lie in exploring the practical, healthy opportunities young people have in modern society. Passionate about the outdoors, Alex has written the best selling book Dadventures, a guide for parents on how to make precious memories outdoors with their children.
To book Alex Gregory, contact The Speakers Agency on +44(0)1332 810481 or email enquiries@thespeakersagency.com.
The secret of Olympic Motivation
Olympic Communication
Alex Gregory MBE – A life on water
A dangerous realisation – Arctic waters
The action of Leadership
Alex Gregory takes his audience on a journey of personal struggle that is  frustrating, funny, emotional, and at times beyond comprehension. Why struggle for something for so long after so many setbacks? The answer lies in Alex's enduring self-belief and desire to achieve despite everything around him telling him he couldn't. Live this journey with Alex and see him come through the darkness as one of the strongest, most successful Olympic athletes of recent times. Alex can relate to everyone and anyone, showing how we can all turn things around with the right desire and mindset. His is an inspiring story told with feeling and emotion. In presentations, Alex reflects on how he relied on teamwork and a deep inner motivation to overcome adversity and achieve greatness, highlighting:
The importance of setting true goals
Everyone sets goals, but what do they really mean? Alex has a wealth of experience in understanding the difference between a goal that one will succeed in and one that will forever remain "just words."
Communication
Throughout Alex's career, he has been a part of many different teams of various sizes. As one of the only activities that is done in absolute harmony yet often in silence, rowing is sometimes called 'the ultimate team sport.' This has given Alex an insight into working and adapting to those around him like no other. With many examples and experiences throughout his career, communication has become a key factor in his success.
Dealing with pressure
Alex has sat on the start line of two Olympic finals. A home Olympics where the pressure and expectation was excruciating, the second where anything but Gold would have been an abject failure. Alex talks openly and honestly about his methods of coping with and performing, without exception in these make or break, public situations.
Prioritisation
Creating the ultimate you can only happen with intense prioritisation. Who do you want to be and why aren't you there yet? Alex talks about how he learnt to step back, truly look at himself and become the person he needed to become in order to achieve his true goals. The journey certainly wasn't easy, but everything about it was worthwhile.
Developing and maintaining consistency
Consistency is key to performance. Over time Alex learnt this and started to understand the complexities of developing consistency every day in an Olympic cycle. This, Alex admits, is a huge contributing factor to his continued success and through once realising this, one can develop a culture of excellence within a team.
Leadership
Is the image of a leader we have in our minds accurate? Is it really what or who we want to be working with on a day to day basis? Alex discusses the leadership strategies he encountered in his career from the very best, to the very worst. Alex learnt that leadership did not have to conform to stereotype as he led his men across the line first in the 2016 Olympics.
Here you can find books by Alex Gregory. For bulk book orders for your event please speak with a member of the team.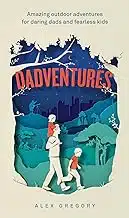 Testimonials
"Your presentation style is completely engaging and the humility you displayed as you spoke meant you could have held everyone's attention for at least a few more hours, I'm sure! The effective way you brought your inspirational story of ultimate sporting success following the overcoming of many personal adversities, back to the jobs of every individual in the room, meant everyone couldn't help but be left with a compelling feeling of personal motivation from your words. A week or so since the event, you are still being quoted continually by members of our team – a sentiment to how well your story still resonates with us all."
Alistair Dicken, Restore Datashred
"Wow!!!! What a great sales kick off, the whole team is fired up and ready to rock. If you are looking for an inspirational speaker to motivate your team, please let me recommend Alex Gregory MBE. He gave a talk on his trials and tribulations as a gold medal winning Olympic athlete. He talked about how to never give up and to always believe in yourself no matter how hard things get. If you want it enough anything is possible....."
Jason Rowles, Wincanton Records Management
"Thank you so much for your very inspiring and at times, emotional talk. The insights and your experience from your Olympic journey were thought provoking and funny as well as inspiring and motivating. It certainly provided excitement for the managers throughout the day and everyone I spoke to afterwards mentioned how spot on your comments were for where LeasePlan is today and the challenges we face. Given that one of our concerns was the translation of sport into business and making it real for our managers, we very much appreciate the thought and preparation you've put into our event."
Viv Bowra, LeasePlan
"The men's Coxless Four were bright and articulate, delving into a range of subjects including teamwork, commitment, resilience and legacy. we received great feedback from the session. They were insightful and inspiring. Strongly recommended". Jim Garman, Partner and Managing Director, Goldman Sachs "Alex is really inspirational and really engaged with the team. It was a pleasure having him come in."
Almacantar
"Alex was kind enough to speak at a CFO Breakfast Seminar on behalf of Stanton House. He spoke about building and leading great teams, his journey and the pressures of being an elite athlete. An excellent and inspiring presentation. I will be sure to hire him again. Thank you."
Marcus Shah, Stanton House
"As an after-dinner speaker for our Developments Academy, Alex engaged and inspired the whole group (rowers and non-rowers alike) with his personal story of how tenacity, perseverance, and years of hard work enabled him to win a Gold medal in the London Olympics."
Nick Steel, BG-Group
"I can not thank you enough for giving up so much of your time. Your approach with the children was wonderful, you made them all feel very special and they were amazed and thrilled that you allowed them to hold and wear your gold medal. Several parents have seen me this morning to say that their children did not want to shower last night having touched the medal! The impact your talk gave the children and staff has been inspirational, you have ignited a prep school of children to strive to become their best - whether it be sport, academic, music, arts or simply to have grapefruit muscles...."
Jaqueline Miller-Howell, Richard Pate School
"I thought Alex's presentation was a tipping point for us in our journey towards RIO. Hearing his story was inspiring. Hearing about his difficulties was shocking, but the lesson I took away was how hard work, determination and perseverance makes all the difference. It was an inspiring and very uplifting talk. It also highlighted to me that if we're serious about the goal, then we have got to be serious about the players. We have got to be serious about accountability, ownership, and open communication and we have to be willing to do some tough stuff. RIO won't come easy, but it will come if we show that we are serious about wanting it. We can definitely do it. Alex's speech only strengthened my belief that we can do it."
Sonya Thadhani, Bailard Investment Management
You may also like
Remy Blumenfeld
British TV producer and format creator
Dr Harry Witchel
Physiologist, TV Scientist and Body Language expert
Scott McArthur
A transformation specialist with creative business insights
Nicki Chapman
Broadcaster and presenter of Escape to the Country
John Humphrys
Former host of Nine O'Clock News on the BBC and quiz show Mastermind
Sara-Louise Ackrill
Neurodiversity Coach, Harley Street therapist and the Founder of Wired Differently
Seyi Rhodes
Investigative journalist and TV presenter
Nick Hewer
Lord Sugar's former right hand man on the The Apprentice
Penny Mallory
Former champion rally car driver and Mental Toughness coach
Africa Brooke
Consultant, mentor, and writer specialing in self-censorship and self-sabotage