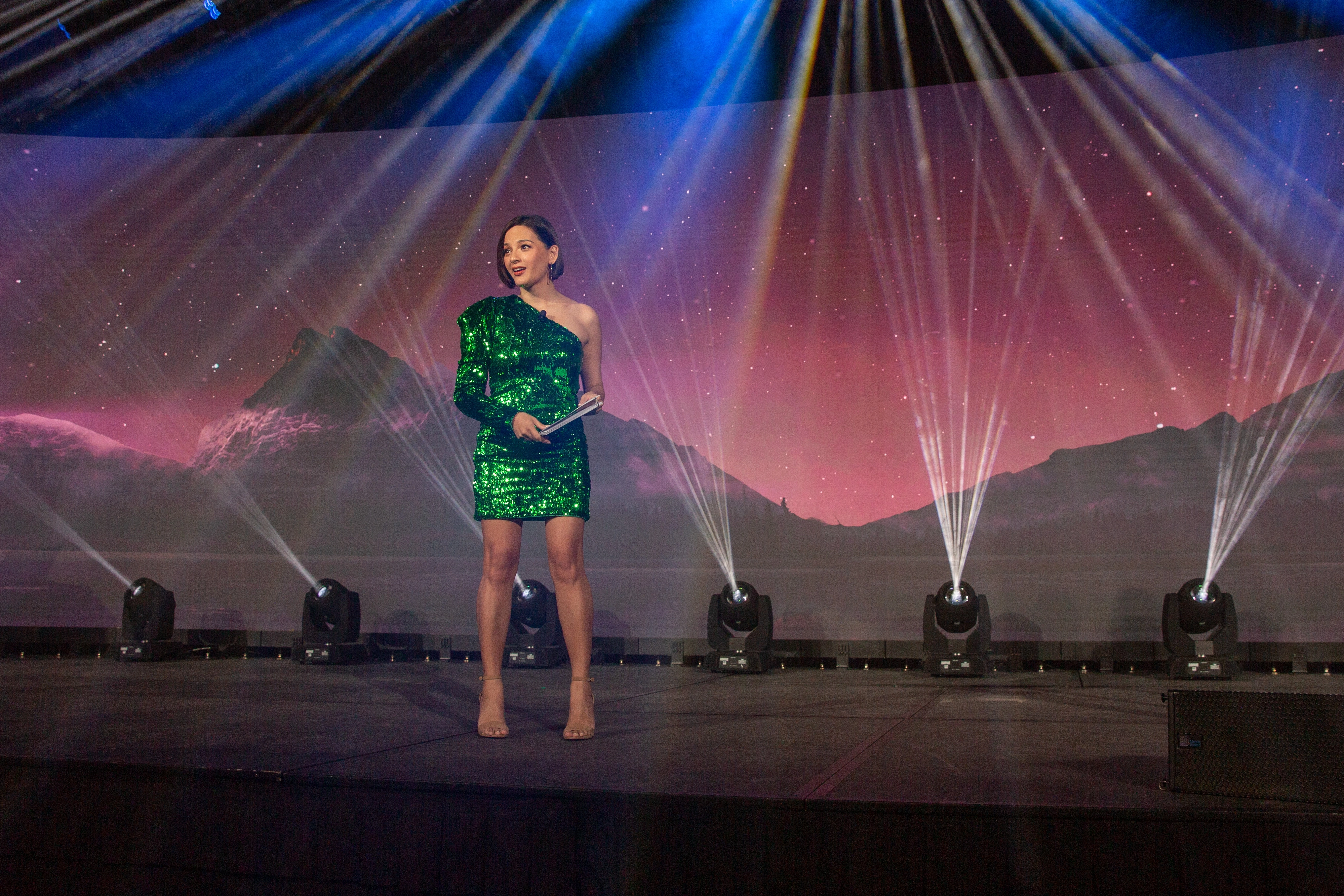 TV Presenters are the faces we wake up to, the voices that guide us through our daily routines, and the personalities that entertain us during our leisure hours. But beyond the screen, these professionals possess a wealth of knowledge, charisma, and a unique ability to connect with audiences of all sizes—making them an invaluable asset for events and functions.
Our TV Presenters are the faces tasked with presenting news, hosting gameshows, guiding discussions, and often, becoming the recognisable faces of daytime television. Their role demands a blend of research, improvisation, and a deep understanding of their audience. It's a role that requires them to be always informed, always engaging, and always ready to adapt to the ever-changing tides of live television at the drop of a hat.
Our roster of speakers boasts a diverse array of these talented individuals. From game show hosts who can inject fun and energy into any gathering to news presenters who bring credibility and depth to discussions. Many of them are household names—icons who have graced our screens for years and have become synonymous with quality television. Names like Steph McGovern, known for her sharp financial insights and presenting 'Steph's Packed Lunch'; Sue Perkins, the comedic genius and one half of the beloved Mel and Sue duo from The Great British Bake Off; Lenny Henry, a trailblazer in British comedy and a passionate advocate for diversity in the media; and Rob Brydon, the versatile Welsh comedian and actor, best known for his roles in "Would I Lie to You?" and "The Trip".
But their expertise isn't confined to the small screen. Many of our TV Presenters are available for after-dinner speeches, sharing anecdotes from their illustrious careers, or offering keynote speeches and fireside chats on their specialisms. Imagine the impact of having a recognisable face, someone your audience has invited into their homes for years, sharing insights, stories, and experiences at your event. It's not just about adding a touch of glamour—it's about adding value, credibility, and a unique perspective that only they can offer.
For speaker bookers and event organisers, the benefits of securing a TV Presenter are manifold. Firstly, their recognisable faces instantly elevate the status of your event. Moreover, their vast experience in live broadcasting means they're unflappable and able to handle unexpected situations with grace and humour. And perhaps most importantly, their diverse backgrounds and areas of expertise mean they can cater to a wide range of topics and audiences.
Whether you're looking to add a touch of glamour to your event, delve deep into specific topics, or simply entertain and engage your audience, contact The Speakers Agency today to see how booking a TV Presenter can benefit you.