Coping with Grief during the Pandemic
Grief is a terrible thing. It hurts like hell and often you believe nothing anyone can say can help heal the pain.
The Coronavirus continues to attack indiscriminately and it has got me thinking. How on earth are businesses preparing to deal with employee bereavement. So few people have bereavement training. How will everyone cope?
That is not to say many of us haven't had first-hand of experience of loss. However, as most will agree, nothing prepares you for the sheer, unadulterated feeling of loss and despair. Dealing with bereavement is not usually discussed at any level in businesses or within the family homes It is usually only when something tragic happens that we become aware of it. Furthermore, as children most of us didn't really appreciate the pain of our parents when an elderly relation died. It only usually offered us a fleeting brush with death and grief.
My own grief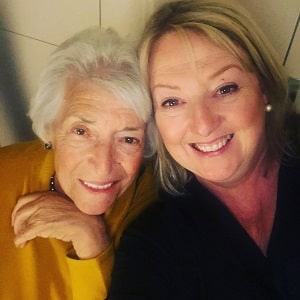 I lost my mum Rosa to a heart problem rather suddenly and unexpectedly in November 2019. One minute I was on the Cunard cruise ship and the next I am sitting at my mum's bedside in intensive care willing her to live. Devastation doesn't even begin to come close to how we felt when she died. I know I am lucky to have had a mum until I was 58 but it still hurts like mad.
Weirdly as a family us Tidy's have always had a rather open discussion about death. We often made jokes about what we wanted at our funerals. We would laugh out loud as we said who would want to see at the Pearly Gates. We'd laugh even louder at who we would dread seeing too. My father, the cartoonist Bill Tidy MBE always said he wanted to be launched off an aircraft carrier with red smoke canisters attached to his ankles. Mum always joked she wanted the Lady Taverners flag on her coffin to which we would reply, "that's a bit grand" and pull silly faces. We made sure she had what she wished for. That was useful as I would hate to have not known her wishes.
Some people experience bereavement at an early age – like my niece and nephew. I, on the other hand was 43 and other than losing elderly relatives I hadn't lost anyone close. Then in 2004 my brother Nick died of SAD (sudden death syndrome) aged 39. What I saw in my mum's eyes when she heard the tragic news was indescribable. It is true. No parent should lose a child . We were all in shock but by speaking about him constantly and treasuring the memories we very slowly came to terms with his loss.
Why it is important to let grief out.
I haven't really grieved for my mum yet. I've been too busy. My dad had a stroke four days before mum died and we had to delay the funeral until Dad was well enough to attend. I don't know what was worse. Being with mum when she died or telling Dad the love of his life for over 60 years was gone.
By the time a sad and surreal Christmas was over, we were back to work. I was also still visiting Dad in hospital daily and struggling to get his house reorganized so my brother Rob could move in with him. By the time we were settled, and Dad was home, this horrible virus was taking hold of the world. I haven't been able to hug him for over a month now but he's safe and well and that means everything. Shopping for them as they self-isolate gives me the chance to physically see Dad through the patio door glass. And we laugh and shout or speak via my phone. He's still drawing and making us laugh.
I feel really tough and at times invincible. However, I not daft enough not to realise the grief is bubbling just under the surface waiting to burst through. I miss mum so badly. I loved her so much and we had so much fun too. She discovered spa days in recent ears and I'm just grateful I managed to take her for a couple of them in the months before she died.
Grief caused by the Corona Virus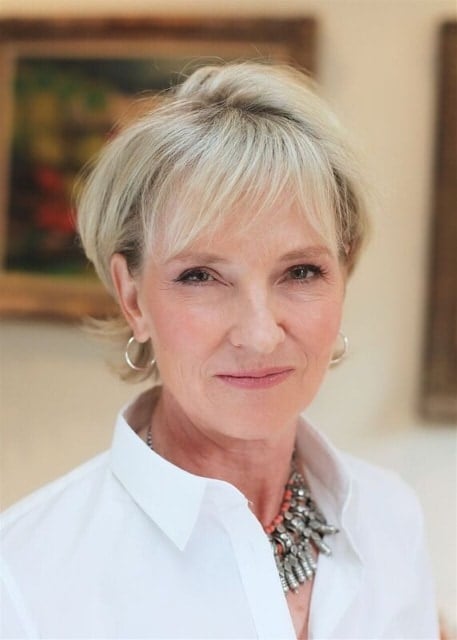 And as I hear of the continued loss of loved ones around the UK, indeed the world, it got me thinking. We and other countries around the world have suffered unexpected and huge loss of life to the Corona Virus. And the families of people dying on unrelated causes are grieving too. Worse still most people are unable to attend the funerals of their loved ones so there is a lot of people suffering a lot of pain.
Grief Psychotherapist and the author of Grief Works Julia Samuel MBE know a lot about grief. She understands the full repercussions of loss. How grief unmasks our greatest fears and strips away our layers of protection. And it reveals our innermost selves.
A talented and highly respected speaker on grief, Julia is invited to speak regularly to workforces and to practitioners on the subject. She is also Founder Patron of Child Bereavement UK, a fine and invaluable charity. They help children and young people (up to age 25), parents, and families, to rebuild their lives when a child grieves or when a child dies. They also provide training to professionals, equipping them to provide the best possible care to bereaved families. I am proud to be a Patron of this worthy charity alongside a list of amazing fellow patrons such as Prince William, Gary Barlow, Rio and Kate Ferdinand and Ben and Marina Fogle, Alan Titchmarsh, Claudia Winkleman, Jason Watkins, Nick Knowles and Mary Berry.
More about Julia Samuels MBE
Julia Samuel MBE is a psychotherapist specialising in grief, who has spent the last twenty-five years working with bereaved families. She has worked both in private practice and in the NHS at St Mary's Hospital Paddington for 23 years where she pioneered the role of maternity and paediatric psychotherapist.
In 1994 she worked to help launch and establish Child Bereavement UK (founded as the Child Bereavement Trust), and as Founder Patron, continues to play a very active role in the charity.
Julia has worked on different advisory committees on bereavement, been an Honorary Fellow at Imperial College and taught counselling at Metanoia Institute for nine years. Julia was awarded an MBE in the 2015 New Year's Honours list for services to bereaved children.
Julia's first book: Grief Works: Stories of Life, Death and Surviving, was published in 2017. Her second book This Too Shall Pass: Stories of Change, Crisis and Hopeful Beginnings was published in March 2020.