Mental Health in Children
Why having children with mental health issues can impact work performance
Organisations are now having to wake up to the fact that there are so many external factors that can affect their employee's performance.
We often talk about how an employee's mental health affects their work and that over 12% of all workplace absences are due to mental health issues. Unfortunately, we don't talk much about what it's like for parents to juggle their child's mental health while also trying to maintain a job.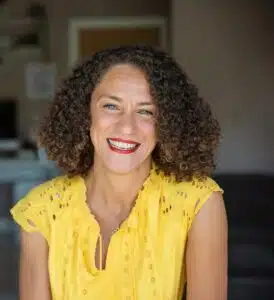 The Speakers Agency has seen an increase in organisations booking mental health speakers to advise employees on how best to look after their emotional wellbeing and the wellbeing of their families to create an effective work-life balance.
Dr Maryhan Baker is world-renowned parenting expert and psychologist. For over 20 years she has been supporting children with anxiety and helping parents raise confident, resilient children. She is now taking her expertise to organisations to help them support their staff who have children suffering with mental health issues.
Consistently charting in the Top 10 Parenting Podcasts, Dr Maryhan is the voice of wisdom for parents worldwide. Her podcast 'How Not to Screw Up Your Kids' is a globally charting podcast and has been named one of the top 5 parenting podcasts by The Guardian.
This is much more commonplace than people may realise. 1 in 6 children aged between 5-16 years has a probable diagnosable mental health issue – that's a staggering 5 children in every class, in every school.
Four in five (80%) employed parents say they feel concerned about their child's mental health and a 35% say this concern is extreme. The McKinsey & Co survey also found 53% of parents have missed work at least one day per month to deal with their child's mental health. It also states that 71% of parents said issues with their child's mental or emotional well-being made the stresses of work much more difficult to cope with.
Dr Maryhan has recently launched the One Million Moments campaign. This is a worldwide campaign with one single mission – to reduce the number of children struggling with mental health challenges from 17% to 10% by 2025.  One Million Moments will tackle the mental health crisis using a three-pronged approach – prevention, through moments, crisis support, through donations, and paying it forward, through nominations.
If you are on a mission support your employee's mental health and wellbeing and would like to see how Dr Maryhan can help, please email enquiries@thespeakersagency.com or call us on +44 (0) 1332 810481.