Welcoming Jill Nalder to The Speakers Agency
Introducing Jill Nalder: The Heart and Soul Behind 'It's a Sin'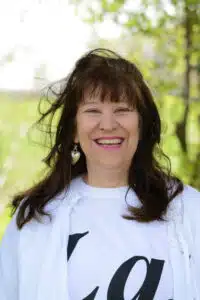 The Speakers Agency is absolutely thrilled to announce that the incomparable Jill Nalder has joined our lineup of incredible speakers!
For those of you who might be wondering, "Who is Jill Nalder?", you might be more familiar with the fictional Jill, the beloved character she is based on in Channel 4 drama 'It's a Sin.'
The real-life Jill Nalder is the inspiration behind Russell T Davies' award-winning series, and she is also a force to be reckoned with in her own right.
Jill has been a beacon of hope and a passionate advocate for the LGBTQ community since the onset of the AIDS crisis four decades ago. Her dedication and resilience during those challenging times have made her a symbol of strength and compassion. And if you've watched 'It's a Sin', you'd know that she even graced the screen by playing the character Jill's mother. Talk about coming full circle!
But there's more to Jill than just her on-screen persona. She's a well-respected figure in the West End theatre scene, showcasing her immense talent and passion for the arts. And for the bookworms who enjoyed 'It's a Sin,' you'd be delighted to know that Jill has penned down her experiences in her book 'Love from the Pink Palace'. This poignant memoir gives us a raw and unfiltered look into her life and her friends' journeys during the AIDS crisis, the very story that inspired 'It's a Sin'.
What makes Jill a fantastic speaker?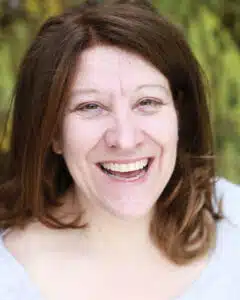 Apart from her vast experience and knowledge on LGBTQ+ issues and the AIDS crisis, Jill is a vocal advocate for Allyship. She believes in the power of being an Ally to communities, irrespective of whether we belong to them or not. And in today's divisive world, her message is more relevant than ever.
Remember the viral hashtag #BeMoreJill? That was all about Jill! It encouraged everyone to embody the spirit of Jill – to be kinder, more understanding, and more compassionate. And let's not forget her monumental contribution to the theatre community. Jill was instrumental in launching West End Cares, which later became Theatre MAD. This charity has raised over a staggering £8 million for HIV/AIDS initiatives in the UK and Africa. A true testament to her dedication and drive.
Jill lost three of her closest friends to HIV/AIDS, and is passionate about raising awareness about the illness and the history of the pandemic. For events such as Pride Month celebrations or HIV/AIDS Awareness Day, Jill is the perfect choice for a speaker.
For more information on fees and availability, get in touch on +44(0)1332 810481 or email enquiries@thespeakersagency.com today.
#BeMoreJill