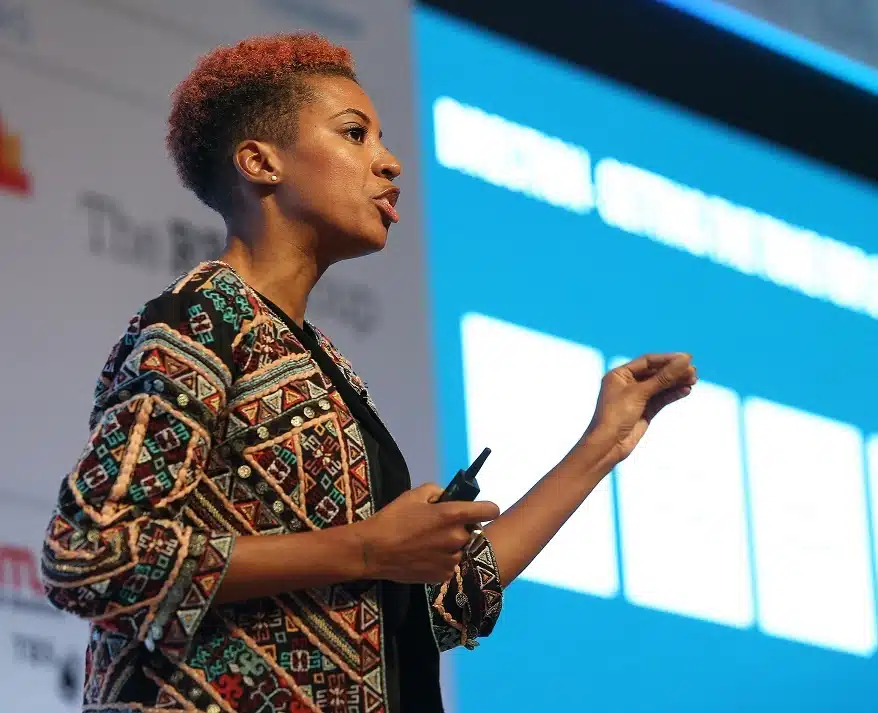 In the business landscape, the need for fresh, groundbreaking ideas is vital. This is where our Innovation Speakers shine. We are proud to work with a distinguished selection of visionaries who not only grasp the essence of innovation themselves but also guide others through its complexities.
Our Innovation Speakers are committed to challenging boundaries, questioning the norms, and birthing novel concepts. They hail from all manner of sectors, including business, the arts, and technology. They are the pioneers who have experienced the transformative force of innovative thought and are here to share their wisdom, methodologies, and tales to inspire others to do the same.
Our roster offers a selection of trailblazers, each with a distinct shade of brilliance. We have business leaders who have used innovation to map through the unpredictable seas of their markets. We have creatives, ranging from artists to designers, who have redrawn the boundaries of their disciplines with their out-of-the-box visions. And then there are our thought leaders, always attuned to global shifts, providing a visionary yet grounded glimpse into the future of innovation.
Among our Innovation Speakers is Butzi, a magician by profession who combines magic with the concept of business to present his thoughts on creativity and innovation. Musician, actress and icon Toyah Willcox informs audiences how innovation has been the key to sustaining her four-decade-long career in the spotlight. Toyah embodies the spirit of reinvention, adaptability and tenacity and encourages others to do the same. And then there's Dan Cobley, the former Managing Director of Google in the UK and Ireland. His acumen, rooted in the confluence of technology, commerce and innovation, offers insights that are both informative and immediately applicable.
Industries, companies and consumers all rely on innovation in every aspect of their operations, whether it is innovating new products, processes, technologies, or ideas. Innovation Speakers can help sketch a blueprint for these future triumphs. They offer unparalleled insights and help ensure your finger remains on the pulse of the latest innovative trends and strategies. Most importantly, they guarantee an enraptured audience, breaking down the concept of innovation and how to apply it and creating a spark that ignites change.
Unlock the future of innovation for your audience. Contact us now to book an Innovation Speaker and be at the forefront of transformative ideas!