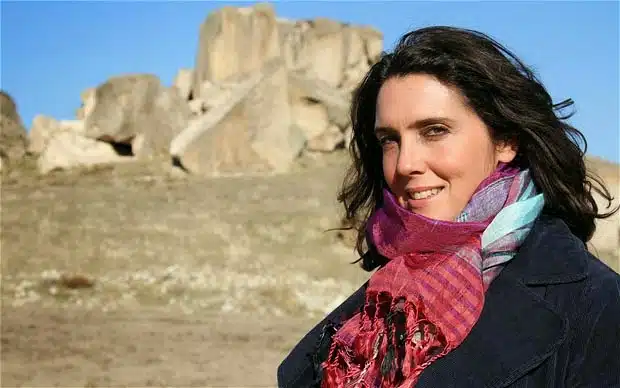 book a speaker or host for your event
History Speakers
Few people possess the unique ability to transport audiences back in time while also drawing parallels to our present and future. But, our History Speakers are a selection of experts who not only recount tales of yesteryears but also illuminate how history shapes our contemporary world and the path ahead.
A History Speaker is more than just a storyteller. They are scholars, researchers, and passionate enthusiasts who have dedicated their lives to uncovering and understanding the events, cultures, and figures that have shaped our world. With a deep-rooted knowledge of their subject matter, these speakers bring history to life, making it relevant and engaging for modern audiences.
At The Speakers Agency, we pride ourselves on representing a diverse and esteemed group of History Speakers, each with their unique expertise. Our roster includes Social Historians who delve into the intricacies of societal structures, customs, and everyday life across different eras; Historical Authors who discover the narratives that have captivated readers, shedding light on lesser-known tales and perspectives; Military Historians who understand the strategies battles, and leaders that have defined nations and their histories; experts on the History of Britain's Black Communities who provide insights into the rich tapestry of Black history in Britain; Egyptologists who take audiences on a journey to ancient Egypt; and Cultural Historians who explore how art, literature, and cultural movements have mirrored societal shifts and shaped civilisations.
Among our esteemed History speakers is David Olusoga, a renowned figure who delves deep into the history of Britain's Black communities. Jules Hudson is best recognised for his appearances on 'Escape to the Country' and 'Countryfile' and combines his passion for archaeology and history to offer riveting talks. Bettany Hughes is an English historian, author, and broadcaster who specialises in classical history, bringing ancient civilisations to life with her profound knowledge and captivating storytelling.
In an era where understanding our past is crucial for shaping a better future, History Speakers offer invaluable insights. They not only provide a deeper understanding of events and cultures but also highlight lessons learned, mistakes to avoid, and the continuous thread of humanity that binds us all. For event organisers and speaker bookers, these speakers offer a unique blend of education, entertainment, and enlightenment.
History is not just about looking back—it's about moving forward. By understanding our past, we can make informed decisions for the future, ensuring that history's mistakes are not repeated. Our History Speakers play a pivotal role in this, offering insights that can guide policies, societal attitudes, and individual actions.
Engaging a History Speaker is not just about filling a slot in your event's agenda—it's about offering your audience a transformative experience. With their expertise, they can bridge the gap between the past and the present, providing a roadmap for the future.
Delve deep into the annals of history and illuminate your event with tales that bridge time. Our History Speakers, from the likes of David Olusoga to Bettany Hughes, offer a tapestry of insights that not only recount past tales but set the stage for our future. At The Speakers Agency, we champion the voices that make history come alive. Don't just host an event; craft an unforgettable journey through time. Contact us now to book one of our History Speakers and transform your gathering into a portal of past revelations and future insights.