Five Hilarious Speakers for your Next Event
Everyone loves to laugh and the demand for humour-led entertainment and funny speakers is ever growing.  Indeed, there had been a massive increase of people needing to laugh their heads off.   Look at the mad scramble for Peter Kay tickets back in November 2022 – over 1.2 million were sold.   This need is also becoming very apparent in the workplace too.
So, whether you're well ahead of schedule and already planning next year's Christmas celebration, or are organising a company or industry-wide awards ceremony, booking a funny speaker is the perfect way to inject both energy and humour into your event.
And the good news is that The Speakers Agency offers a vast selection of comedy speakers catering to all budgets and audiences.
Picking the right comedy speaker can be a difficult job as each client will have specific requirements and preferences.  Our agents understand who is suitable and who isn't for each brief and we make sure our clients receive a number of appropriate recommendations.
Here is a taste of what we have to offer from our comedy list. They are all incredibly funny speakers who are firm favorites with our clients and are sure to provide your audiences with a good laugh and a night to remember.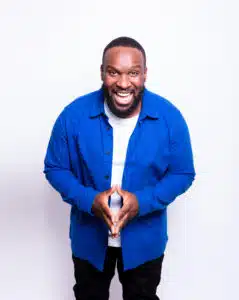 1. Axel Blake
Best known as Simon Cowell's golden buzzer recipient on Britain's Got Talent in 2022, Axel Blake is a comedian whose content is a hit with audiences young and old. Axel went on to win Britain's Got Talent, performing his comedy at the Royal Variety Show and supporting huge names such as Dave Chappelle. As well as having a huge online presence, Axel is a very popular choice for Awards hosting and presenting. With an effortless stage presence and naturally funny bones, Axel is a well-rounded entertainer and the perfect choice to give your event that extra bit of sparkle.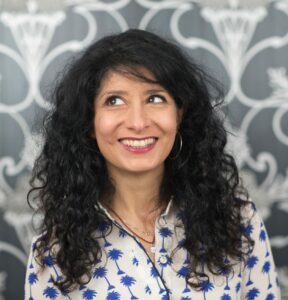 2. Shappi Khorsandi
Shappi's career in comedy was established back in 2006 when she sold out her solo show at the Edinburgh Fringe, 'Asylum Speaker.' Written and performed by Shappi, the show recounted her experiences as a child refugee fleeing Iran, with the added threat of terrorists attempting to kill her father. Now a firm regular on television shows such as Live at the Apollo, Have I got News for You and QI, Shappi is able to expertly intertwine thought-provoking, important topics with good humour. As such, she is a perfect choice for sharp, quick-witted audiences who want to be fascinated and entertained in equal measure.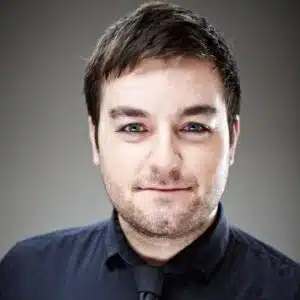 3. Alex Brooker
Best known as the co-host of The Last Leg, Alex Brooker is a household name. Born with hand and arm differences, as well as a twisted leg which resulted in an amputation as a baby, Alex now wears a prosthetic leg. He is a keen disability ambassador and was the face behind the reporting of the 2012 Paralympics. As well as appearing with Josh Widdecome on television screens every week presenting The Last Leg, Alex's sharp wit means he is a regular on a number of classic British panel shows including 8 Out of 10 Cats, Fake Reaction and Never Mind the Buzzcocks. Hugely versatile, Alex is available as a comedy speaker as well as a host and is a hit with audiences of all ages.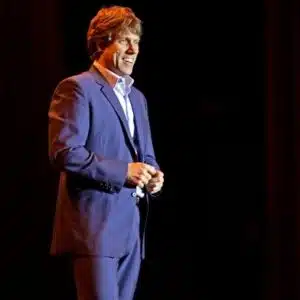 4. John Bishop
Described by The Times as, 'Frankly hilarious,' John Bishop is one of the most well-recognised comedians of his generation. With multiple sell-out stand up tours under his belt, John has also achieved huge success with a number of his own television shows, including John Bishop's Britain, John Bishop's Only Joking, John Bishop: In Conversation With… and many more. As a comedian, John is most loved for his observational style of comedy, with his anecdotes on marriage, parenting and everyday life making him one of the nation's favourite scousers.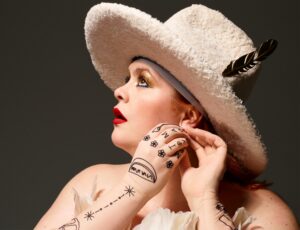 5. Jayde Adams
Winner of the prestigious 2014 Funny Women Award, Jayde Adams is a comedian whose career is one to watch. After being nominated for Best Newcomer at the Edinburgh Fringe Festival in 2016, Jayde has gone on to feature on panel shows, perform stand-up on the BBC One Red Nose Day broadcast, appear in critically acclaimed sitcom 'Alma's Not Normal' and compete in 2022's series of Strictly Come Dancing. A force to be reckoned with, Jayde is a skilled Awards host and a natural at stand-up comedy. Utterly reliable, she is able to command any audience, no matter size, age or gender.
If you would like some suggestions as to who a perfect fit for your event might be, our friendly team of agents are always available to offer their advice and expertise. Call us on +44(0)1332 810481 or email enquiries@thespeakersagency.com today.