Breaking News about forensic psychologist, Kerry Daynes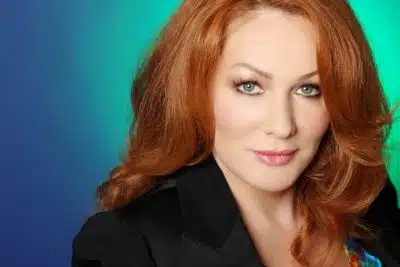 UK Publisher Octopus has bought The Dark Side of the Mind, after a five-publisher auction. The book is the memoir of forensic psychologist, TV presenter, broadcaster and impressive speaker Kerry Daynes.
Claudia Connal, publishing director of narrative non-fiction at Octopus, acquired UK and Commonwealth rights (excluding Canada) from Jonathan Conway Literary Agency Ltd. This is on behalf of Sylvia Tidy-Harris at Tidy Management, after a five-publisher auction. The Dark Side of the Mind: True Stories from My Life as a Forensic Psychologist will be published in May 2019.
More about Kerry Dayne's book announcement
Kerry has worked with victims of crime as well as some of the most complex and challenging criminals. She is often consulted in major police investigations and has provided commentary for television networks including Discovery Investigation and CBS Reality.
In The Dark Side of the Mind, Kerry will take readers through her world, where no two days are the same. The book offers insight into the psychological causes of some of the most extreme forms of human behaviour. She will see what the treatment and incarceration of those who commit such crimes says about society.
"We knew straight away that we had to publish Kerry. As fascinating as any true crime podcast or psychological thriller, Kerry's work has spanned prisons, hospitals and police investigations. I couldn't think of a better person to guide us through the darker side of the mind," said Connal.
Kerry, who has been in the profession for more than 20 years is thrilled to be working with Octopus. She said: "Octopus share my vision for a book that goes behind the headline-grabbing crime stories to a frank personal account of what I have seen happening in the criminal justice and mental health systems. I am both exhilarated and daunted to be writing this book, which is exactly how I felt walking into the first prison I ever worked in, aged just 21."
Taken from The Bookseller