Speakers for Schools and Colleges
Ben McBean is one of our speakers for schools and colleges. He has seen a huge surge in pre-exam speech bookings as schools plan how to uplift the students in these unprecedented times. Ben, who many of you already know, is a Royal Marine who 12 years ago stepped on an IED whilst on patrol in Afghanistan at the age of 20.
He lost an arm and a leg as well as sustaining many other injuries. Described by everyone who hears Ben speak as incredibly humble, inspirational and motivational.
Other speakers for schools and colleges, equally experienced in capturing student's attention, and are proving extremely popular schools and colleges are:
Shanel Drewe is at 19 an up-and-coming female racing driving. Considered to be one the most impressive drivers of her generation she is expected to go far. Furthermore, Shanel has kept up with her studies throughout.
Currently driving for AReeve Motor Sports 2021 Mini Challenge, she has major goals to achieve on her horizon.
And she is not letting the misogynistic encounters, including sexual harassment and assault, stop her from becoming the most successful motor racing female drivers ever.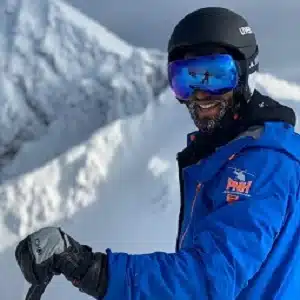 Benjamin Alexander is planning to be the first Jamaican Winter Olympic Nordic Skier in early 2022. Hailing from Northamptonshire and with dual nationality Benjamin won a scholarship to Wellingborough School.
A high achiever, he received top grades before heading to University. The world of Finance in the Far East followed. Benjamin was also a world class DJ for ten years. It was whilst delivering a set at a ski chalet that fell in love with skiing at the age of 34.
Three years later, and with an impressive and dedicated determination to become a champion, the Olympics are seriously within his grasp.
Catrin Pugh became the oldest person to survive 96% burns which she sustained in a horrific coach crash as the age of 18. With a truly astonishing determination and focus she overcome what to most people would be unsurmountable physical obstacles.
In addition, she has been able set out and complete her Physiotherapy degree this year at the age of 26. She is also a much in demand speaker and model for companies such as Avon.
All our Speakers for Schools and Colleges are happy delivering virtual from their homes. And with the exception of Benjamin Alexander who is currently based in Jackson Hole, Wyoming in the United States of America, they are happy to deliver their speeches in person once restrictions are lifted.
Please contact The Speakers Agency directly for the aforementioned speaker's availability and fees.