What is the difference between an after-dinner speaker and a comedian?
As a speaker's bureau, one of the most common questions we get asked is 'What is the difference between an after-dinner speaker and a comedian? And how do I know which one is right for my event?'
This guide is here to help you distinguish between these two things and, by breaking down their differences, make it easier for you to see whether an after-dinner speaker or comedian is more fitting for your event and audience.
The difficulty for people to differentiate between after-dinner speakers and comedians stems from the fact that people perceive often both types of speakers to be funny. Whilst this is almost always true, there are subtle differences in terms of their deliveries.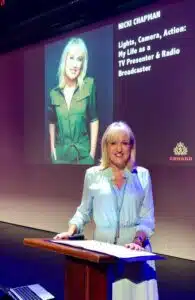 Let's start by breaking down what is required by a typical after-dinner speaker at an event. Usually this will be a person with an interesting career, expertise within a particular field, or a high-profile celebrity face. While it is very likely that this person will make your audiences laugh, this will largely take the form of funny anecdotes and insights. The after-dinner speech itself will be interspersed with moments of laughter, not based on back-to-back gags. The goal of an after-dinner speaker is not primarily to have your audience in side-splitting fits of laughter, but rather to ensure that they are engaged in their speech, and leave feeling either inspired, educated, enlightened or in awe.
A stand-up comedian, however, has a different primary purpose: simply to make your audience laugh. Based on the type of comedian they are, this could take the form of one-liners, observational comedy and storytelling, political satire or impressions. Regardless of which type of comedian you choose to book, they are united in their one goal to have your audience in stitches. In contrast to an after-dinner speaker, a comedian is less likely to talk focus on themselves and their career or industry.
There are also differences in terms of the way that stand-up comedians and after-dinner speakers deliver their speeches/sets to an audience. After-dinner speakers may join the client and guests at the lunch or dinner and deliver their speech when everyone has finished and coffees have been served. Comedians, on the other hand, usually prefer not to dine with their guests (if they do, this is very much an exception). Instead, they usually make an exclusive appearance only to perform their set.
After-dinner speakers will usually deliver their speech on a stage and often stood behind a lectern. Sometimes, usually at slightly smaller events or functions, after-dinner speakers will stand up and deliver their speech from their table. Comedians will also usually perform on stage, however since their set is usually less formal than an after-dinner speech, they will usually only require a handheld microphone and potentially a mic stand. The timings of an after-dinner speech are also typically slightly longer than a stand-up comedy set. Whilst after-dinner speeches are usually around 30-45 minutes long, stand-up comedy sets usually last around 20-25 minutes.
Another difference between the two is that stand-up comedians often incorporate audience interaction.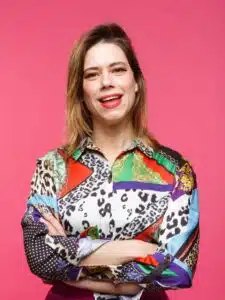 The main question to ask yourself when deciding between an after-dinner speaker and comedian is "What do I want my audience to get from them?" If the answer is continual laughter, then a comedian is for you. If the answer is anything from inspiration to reflection, or learning something about a specific industry, topic or sector, then consider an after-dinner speaker which usually has humourous elements too!
Here at The Speakers Agency we pride ourselves in considering all requirements, so if you're still struggling to decide whether an after-dinner speaker or comedian is the right fit for your event, please get in touch by filling in our contact form, emailing enquiries@thespeakersagency.com or calling : +44(0)1332 810 481 and one of our agents can share their expertise to help you decide if you are still unsure.