Dickie Arbiter LVO supports Prince Charles and says we should cherish him.
Former Royal Press Secretary Dickie Arbiter LVO says, "It's time we learned to cherish and stop chastising Prince Charles" in the Daily Telegraph today.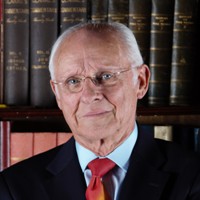 Former Royal Press Secretary Dickie Arbiter insists Prince Charles DID adore Diana when they married and says Charles will defy public opinion to be the UK's best King.
He made the comments after polls claimed Prince Charles is at his least popular as the 30th anniversary of Princess Diana's death approaches.
Prolific speaker and Cruise lecturer (P&O and Cunard) is very familiar with the British Royal Family as he spent twelve years 1988-2000 as Press Secretary to Her Majesty Queen Elizabeth ll. He accompanied both HM Queen Elizabeth, and Charles and Diana on many trips both in the UK and overseas and recounts many stories in his autobiography On Duty with The Queen.
Dickie has been a journalist for over 50 years and having worked all over the world for a number of media outlets he is a brilliant media trainer too.
On Duty With The Queen, by Dickie Arbiter (Bonnier Books) is available for £8.99 plus p&p, call 0844 871 1514 or visit books.telegraph.co.uk)
Dickie's speeches are:
The British Monarchy Yesterday, Today and Tomorrow
There have been kings and queens in the UK for over a thousand years, and despite quirks of nature and accidents of birth, the join from one reign to the next has been almost seamless. Dickie dips into the history of the monarchy from the Hanoverian Georges to the present day Elizabethan age and beyond.
The Palace and the Press
Love them or hate them the media have always targeted the soft underbelly of the monarchy. No one in the family is excluded by them and in his talk Former Royal Press Secretary Dickie Arbiter highlights some of the highs and the lows the Royal family have had to endure, including The Queen, Prince Charles and Princes William and Harry.
The Relevance of Monarchy
Her critics argue there is no place in the 21st century for a monarchy. The Queen stands accused of being out of touch, rich and costing too much. By today's standards the Queen is way down in the rich list pecking order. Dickie explodes the 'rich & cost' myth by drawing comparisons between the cost of the Queen and other notable heads of state.
Spotlight on the Monarchy
It wasn't long after Queen Elizabeth II came to the throne in 1952 that she began to feel the full glare of the media spotlight. Television came of age with its coverage of her Coronation, since when neither TV nor photographers have left her, or other members of the royal family, alone. Today Dickie sheds light on how TV and photographers have combined to devalue the myth and mystique of Monarchy.
To book Dickie Arbiter LVO please contact us here