Nicki Chapman – An Event Manager's Dream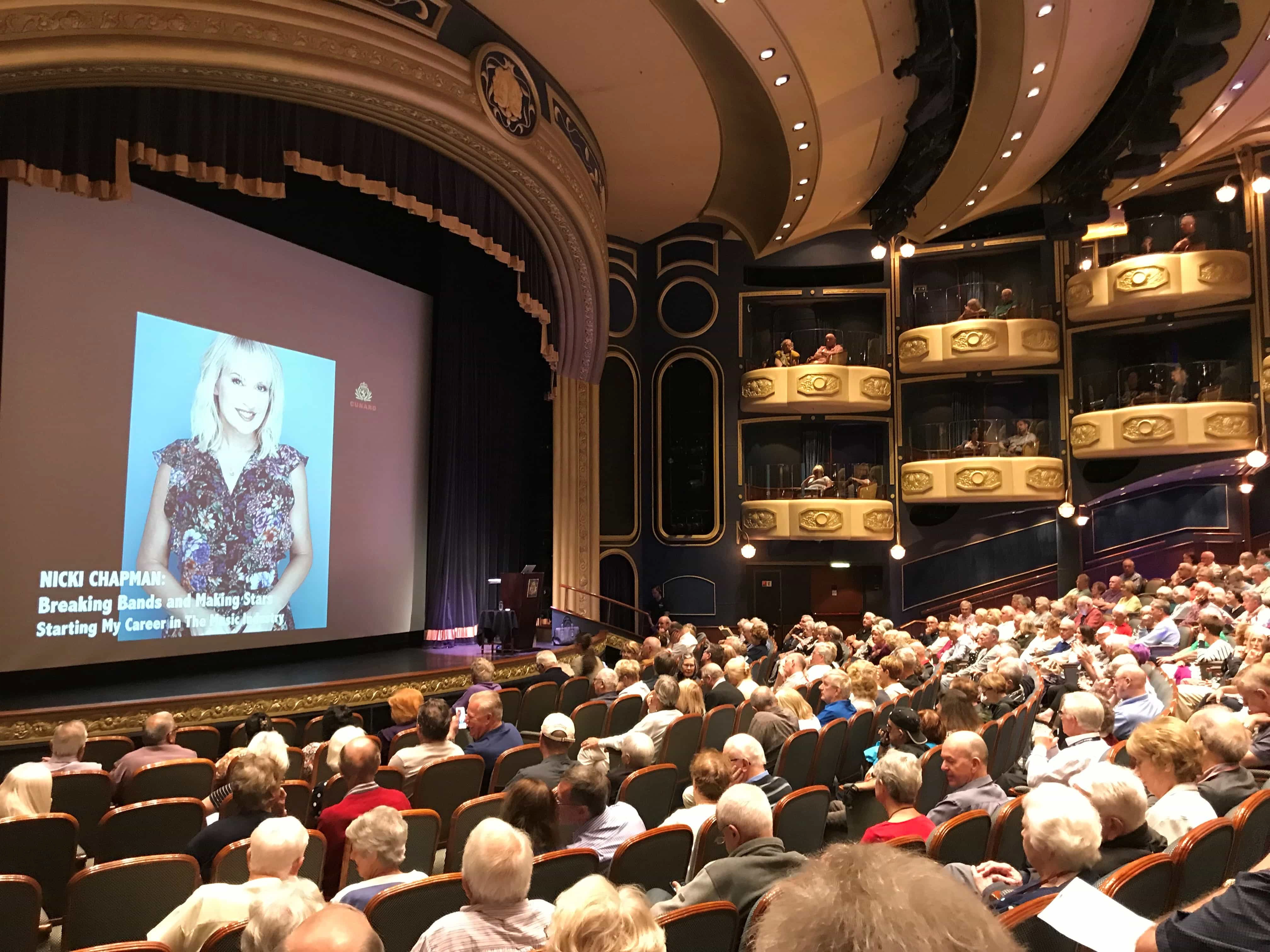 Nicki Chapman is without doubt an event manager's dream.
Highly skilled, diligent and extremely professional, Nicki is the perfect choice for hosting and or presenting awards ceremonies.
Furthermore, she is a hugely talented an inspiring corporate speaker and his week she has been delivering her entertaining speeches to passengers on board Cunard's Queen Elizabeth luxury liner.
Nicki Chapman's TV and Radio
An instantly recognisable TV presenter and radio broadcaster Nicki's TV career started in the 90's. This was when Nicki was approached by ITV to appear as a judge on a brand-new entertainment show called Popstars.
It proved an instant hit with the winners Hear'say, going on to sell over a million copies of their first single.
Of the back of Popstars, Nicki went on to be a judge on the new ITV/ 19 Entertainment show Pop Idol. She appeared along fellow judges Pete Waterman, Neil Fox and Simon Cowell for a show that regularly had over 10 million viewers per episode. Many say this show changed the face of Saturday night entertainment.
As a result, Nicki's become one of the UK's most versatile presenters and she continues to present numerous factual/entertainment programmes.
She regularly presents Escape to the Country and Wanted Down Under. Interestingly Escape's spin-off, I Escaped to The Country for BBC1 has been sold to over 110 countries worldwide. She also co presented C5's The Great British Gardening Challenge.
Nicki has also been a mainstay of the BBC presenting team at The RHS Chelsea Flower Show since 2006 broadcasting live. She frequently guests on Channel Four's Countdown Dictionary Corner and is a newspaper reviewer for Sky News.
Personal and Professional Coach
A lesser known fact is that Nicki is also a fully qualified personal and professional coach too. She offer's empowerment and advisory skills to celebrities, individuals and corporate businesses alike.
Nicki says. "it's one of the most fulfilling aspects of my multifaceted career. There is nothing more rewarding than hearing from a client who has benefited from some one to one sessions with me, making a difference to their life."
Always strong and tenacious Nicki recently underwent emergency surgery for a brain tumour and her recovery has been astonishingly quick. So much so she was back at work with in six weeks to the day of her op.
To book Nicki Chapman please contact holly@thespeakersagency.com We would love to her from you.