Keynote Speaker Professor Nicola Rollock Appointed to the London Policing Board
Professor Rollock joins Mayor Sadiq Khan's London Policing Board
We're thrilled to announce that one of our keynote speakers Nicola Rollock, Professor of Social Policy & Race, King's College London and author of The Racial Code, has been appointed to the newly formed London Policing Board.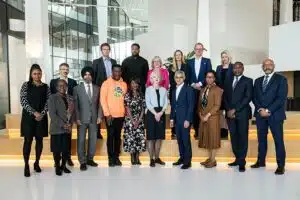 The establishment of the Board, chaired by the Mayor of London, fulfils a key recommendation from Baroness Louise Casey's review of culture and standards in the Metropolitan Police.  The aim is to help increase the transparency and accountability of the Met to the broad range of the communities it serves and improve performance.
Professor Rollock's inclusion on the Board follows her appointment (2019-2022) as Specialist Adviser to the Home Affairs' Select Committee's inquiry 'The Macpherson Report: 22 Years On' and earlier work on the Stephen Lawrence Inquiry.  In 2021, she was featured in apolitico's list of 100 most influential academics in government and earlier this year received recognition as one of fifty HSBC-sponsored trailblazers for her work championing gender equity.
Commenting on the news Professor Rollock said, "I am pleased to have been appointed as a member of the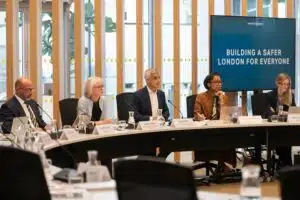 London Policing Board. Our role as board members is to help hold the Met to the account which will involve listening and learning as well as asking tough questions. It is an important role and, of course, it will be challenging but, as a Londoner – as a Black, female Londoner – as well as an academic, it is one I take very seriously."
The first public meeting of the London Policing Board occurred on 26th September at City Hall.
The team at The Speakers Agency extend their warm congratulations to Professor Rollock.  We are proud to have her as a part of our roster of keynote speakers.
Professor Rollock - Keynote Speaker
Professor Rollock is a consultant and author who stands out for her ability to cut through the noise of current debates around racism with academic rigour, forensic analysis and precision. She works cross-sector with policymakers and organisations as a strategic advisor, cultural consultant and public speaker. Clients include corporates and financial institutions such as Moody's, Morgan Stanley and The Financial Times.
For more information on booking Professor Rollock as a keynote speaker for your team or organisation, fill in our contact form or call The Speakers Agency on +44(0)1332 810481 today.