The Coupon Kid and an expert in saving money
Secrets to Saving Podcaster Jordon Cox AKA The Coupon Kid shares his valuable advice with anyone who loves to save money and has produced this blog exclusively for The Speakers Agency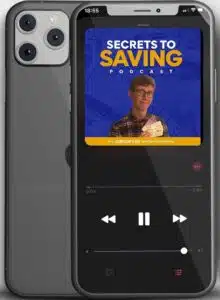 "Did you know there's a way to earn money searching the web? How do freebies every week at the supermarket? And what about hotels for half the price?
Money is something everybody uses but unbelievably we're never taught about it in school. So it is down to people like me to educate everyone as not everyone knows the smart ways to use it.
I've been doing this for close to eight years, and I'm now hooked on saving money and getting things for the cheapest price. Now I'm sharing my secrets, hints and tips for how you can do the same.
Even the biggest bargain hunters are always looking for tips and ways to save more. We'd all like more money back in our pockets, especially during a time when the present and future is so uncertain.
Clear the old fashioned money saving tips from your brain. No more using lemon juice as a cleaner. This is the 21st century – there are apps and websites out there for you to save £100s or even £1,000s – all you need is to know where they are.
Secrets to Saving Podcast with Jordon Cox
That's why I started the Secrets To Saving Podcast.  It's my way of sharing my knowledge of where to look to save some money (or even make extra cash).
Each week, you can listen to new episodes teaching you ways to save money on every aspect of your life.
From supermarket coupons to money saving apps. From cheap hotels and flights to free things to do with the kids. Each week, you can learn new tips and tricks to save, and how make your money go further.
Instead of giving retail giants and multi-billion pound supermarkets your cash – you could have more money in your pocket by saving every time you shop.
In its first week, the Secrets To Saving podcast  peaked at 23rd in the UK investing charts for Apple and had 100s of downloads – so there is clearly a demand for the deals.
Podcast Links
If you wanted to listen too, you can tune in wherever you listen to podcasts including Apple Podcasts  Spotify  Amazon Music  Google Podcasts and the Online Player."
More about Jordon Cox
Jordon Cox is a regular contributor to the press and is also a popular money saving contributor.  His speeches are hugely popular with all types of clients from corporates to educational establishments.  For further information on Jordon please contact holly@thespeakersagency.com or call +44 (0) 7970 646872