Hot Money Saving Tips with Consumer Expert Sue Hayward
Sue Hayward shares some of the hottest ways to help save money throughout the cost of living crisis
Over the past few months, the phrase 'cost-of-living crisis' has featured virtually nightly on every news channel and radio station up and down the country. We are all well aware by now that prices are continuing to climb, and it seems that no industry is exempt, from food and fuel to water and energy.
One of our exclusive speakers, Consumer Expert Sue Hayward, featured this morning on BBC Radio Scotland discussing the implications of backing the 'Don't Pay UK' campaign. This is a campaign which is encouraging people to cancel energy direct debits from October 1st if the Government don't step in and take action to avert the next energy cap price hike.
An absolute expert in her field, The Speakers Agency is delighted to share some of the best tips, tricks and advice from Sue about how to save money at a time when it has never been so important.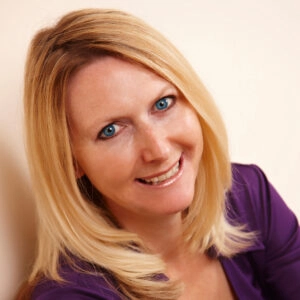 Sue Hayward is a Personal Finance and Consumer expert. She is also a TV presenter, journalist & author specialising in money, consumer, and family finance issues. An impressive speaker and a professional events host, Sue is an all-round money expert and consumer pundit. She cuts through the jargon to present money issues in a lively and informative way, making her perfect for any audience.
Here's what Sue had to say…
'Can you give us some moneysaving tips?'  It's the question I'm asked constantly in the current cost of living crisis.  Over the years I've been asked to chat about anything from cutting the cost of holidays, seeing the sights for less and my best haggling tips, but right now every penny counts with cash-strapped households struggling to keep afloat.
Here's just a few of my top tips on what you can do to boost your budget.  Want to hear more?  Book me to speak at your event!
Switch your mortgage
Two million of us stick with paying our mortgage lender's 'standard variable rate'.  Means you're at the mercy of those Bank of England rate rises but switching to a fixed deal can free up some extra cash by cutting your monthly mortgage bill.
On a 'fix' that ends soon?  Shop around now as you can often 'lock in' a new deal three to six months before your old one ends.
Slash subscriptions
Paying through the nose because you forget to cancel the 'auto renewal' option is a waste of money.   Go through your bank statement and cancel as many as you can to save money, but just make sure you're out of contract first.
Speak to the 'power people'
If you're faced with a price hike on your mobile, TV, broadband or breakdown cover at renewal, call them and say you want to pull the plug.
Trick is to ask for 'disconnections' or press the 'thinking of leaving us' option as that's the fast track to the 'power people'.  It's their job to persuade you to stay so they can dish out the biggest discounts.
Boost the power of your pound
Checking your till receipt after a trip to the supermarket isn't just about making sure you've not been overcharged.  Most offer free prize draws if you tell them what you think of the store with a chance to win up to £1,000 with the likes of Asda or Tesco and smaller prices with other stores.
For more information on booking Sue for your next event, call +44(0)1332 810481 or contact us and someone from The Speakers Agency team will be happy to help.