Sue Hayward writes about the affect of the Coronavirus on personal finance for Good Housekeeping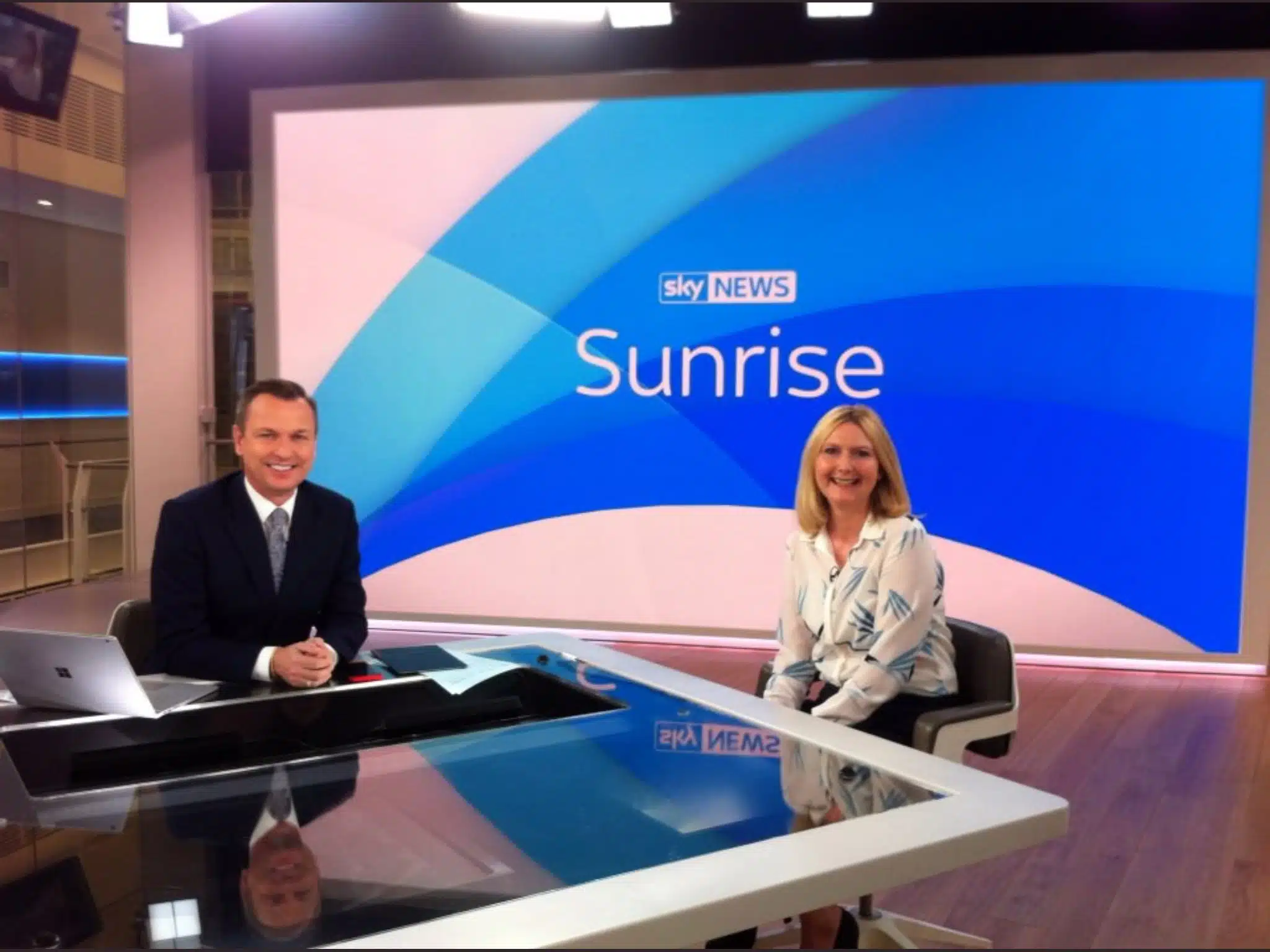 Good Housekeeping journalist Sue Hayward is a personal finance and consumer expert specializing in money and family finance issues. She is also an outstanding speaker and event host.
A regular contributor to BBC Breakfast, BBC News and Sky News she also appears on Radio 2's Jeremy Vine & Steve Wright in the Afternoon.
Writing for a number of papers and magazines including Good Housekeeping, the full articles from which these excerpts were taken are clearly linked below.
Coronavirus: How to set up phone or online banking
If you don't already use it, now is the time to get started
Banks and Post Offices are open but may have restricted opening hours right now. You may usually prefer to pop into a branch but banks are now asking customers to use online or mobile services if they can. So if you're don't already do this, now is the time to get started.
How to get started with online banking
You can apply for phone and online access on your existing current account.
All the major banks have set up Coronavirus advice pages, which usually include 'step by step' guides on how to set up online or phone banking for the first time.
As bank helplines are really busy right now, it may be quicker and easier to go with online banking rather than phone banking. Means you can pay bills, set up direct debits or standing orders, transfer money to other accounts, check statements and apply for other services like overdrafts or credit cards.
Each bank has its own set up process, so check your bank's website for details.
With Halifax for example, existing customers can go online, enter some personal details and choose a 'User ID' and password. An 'activation' code may need to be sent by post. With Co-operative bank, the registration process means putting in details of your bank account, name and date of birth and then a security code is sent to your mobile before you can create your log in details.
If you're setting up telephone banking, the process usually means waiting for an 'activation' code to be sent by post. (Good Housekeeping)
Coronavirus: what are your rights with 'self-isolation' and holidays?
Everything you need to know about the virus, self-isolation and holidays.
Getting your money back for flights
The Association of British Insurers says you should contact your airline, travel agent or tour operator, to either reorganise your trip or get a refund.
Just note, some airlines have announced they will be taking a while to answer queries due to high call volumes. Easyjet has apologised on its site for inconvenience caused by high call volumes and a large amount of social media queries, and Ryanair has said its website 'may be saturated due to high numbers of requests'. So, be patient and keep trying until you get through.
Getting refunded for other expenses
Travel insurance will cover other 'out of pocket' expenses, if say you've booked parts of your holiday independently, like car hire or local tours.
Some insurers, like AXA, have announced they are either restricting new customers from taking out travel insurance or you will not be covered for any disruption associated with Coronavirus. Moreover, insurers Aviva, LV, Churchill, Direct Line and Admiral have temporarily suspended all travel insurance sales. So, make sure you're covered as soon as you've booked a trip. (Good Housekeeping)
Coronavirus: How to get your money back on tickets for the theatre, events and train travel
If your event is cancelled you should get your money.
"Under contract law, if you buy a ticket for an event and the person who took your money can't fulfil that contract, you're entitled to a refund", says Gary Rycroft, solicitor and partner at Joseph A. Jones & Co.
In the first instance, contact the company you bought your ticket from, however worth knowing any refund is unlikely to include booking fees or postage charges.
You may have extra protection depending on who you bought your ticket from. The 'Society of Ticket Agents and Retailers' has a members' code of practice and includes many theatres along with ticket sellers like Ticketmaster, theatremonkey.com and See Tickets.
Secondary sellers like StubHub are offering refunds on tickets, or vouchers worth 120% of the original purchase price, to use against any future bookings. (Good Housekeeping)
Coronavirus: Who can help if family and friends are stuck abroad?
With lockdowns and borders shutting, airlines cancelling flights, how do you get home if you're not in the UK?
If you've got friends or family on holiday abroad, it can be a worrying time if they're trying to get home.
The Foreign and Commonwealth Office now advising against 'all non-essential international travel'. For those already abroad, popular tourist destinations like Spain and Italy are on 'lock down' and its becoming increasingly hard to get flights.
Here's our guide to who friends and family should contact for help and advice depending on how they booked their trip.
Coronavirus: Financial help for small businesses and the self employed
With shops and businesses temporarily closed, what financial help is available and how can you get it?
Many shops and businesses have temporarily closed their doors due to the Coronavirus pandemic. Chancellor Rishi Sunak has announced a £350 billion package to support businesses during these difficult times. The chancellor has also announced the 'Self Employed Income Support Scheme' to help the self employed during the pandemic. (Good Housekeeping)
All the above articles written by Sue Hayward have appeared online on The Good Housekeeping website in March 2020.