with Stacey Dooley and Prof Turi E King
DNA Family Secrets with Stacey Dooley and Prof Turi E King.  A three-part series starting Tuesday 2 March at 9.00pm on BBC Two
We are delighted to announce Dr Turi E King, one of the world's leading genetics expert has joined The Speakers Agency. A fine speaker Turi has given hundreds of talks around the world.  From a Congressional Breakfast on Capitol Hill, to Who Do You Think You Are? Live! She has also spoken at the opening the Moscow Science Festival, has hosted awards events and spoken at many schools.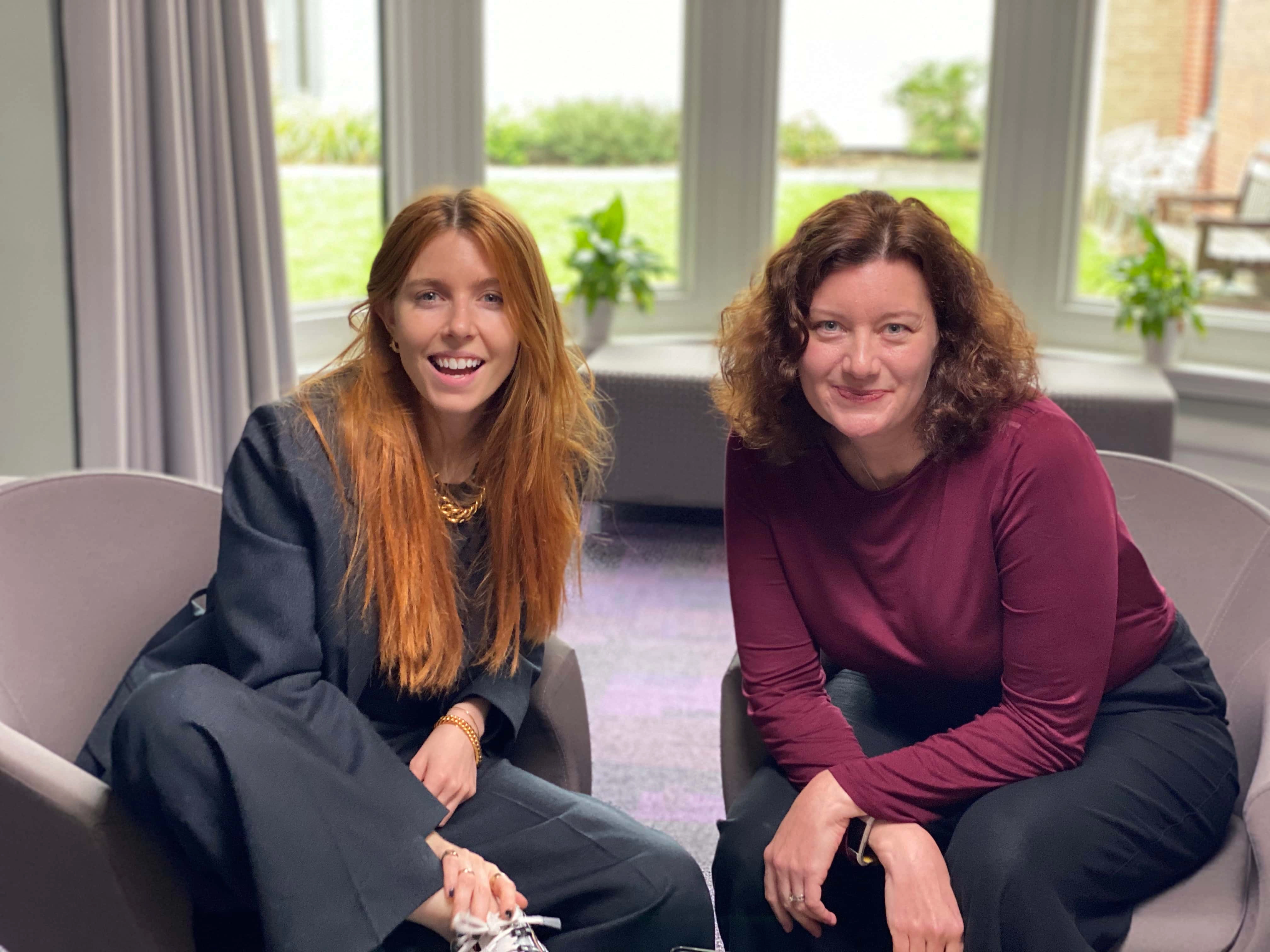 Professor King is also part of team seeking to solve DNA Family Secrets for a new primetime programme on the BBC. In the series Turi uses her world-renowned expertise in the field of genetics to help reveal lost heritage. Furthermore, she uses her expertise to track down missing relatives.
The premise of the series is that more than 26 million people in the UK have taken a DNA test in the past decade. Moreover, the growing popularity of genetic testing has created a network of databases that can answer questions previously impossible to solve about our families, ancestry and health.
'One in 50 people – about 1million in the UK – do not know who their biological father is, say experts' 
Turi says "I love human stories, and this programme is all about using DNA to answer the family questions, not just about ancestry but medical conditions that could have real implications on people's lives.
It really shows the power of what DNA can do in terms of helping people. This kind of work is incredibly rewarding – I love this part of my job! You know that you are changing someone's life, and that's a huge responsibility."
Prof Turi E King led the genetic analysis of Richard III
Turi is Professor of Public Engagement and Genetics at the University of Leicester and was one of the team who discovered the remains of Richard III in a Leicester car park.
In 2011 Professor King was asked whether she would she be interested in leading the genetic analysis in the King Richard III case. She accepted and lead the genetic and statistical analysis confirming his identification.
Her work on the case catapulted her onto the world stage. She's since appeared in numerous documentaries and television shows. These range from the Gadget Show and Crimewatch to the King in the Car Park and Britain's Lost Battlefields.  She regularly advises on television programmes such as Who Do You Think You Are? She also has advised authors such as Patricia Cornwell and David McKie
She's appeared on BBC Radio 4's the Life Scientific, BBC Inside Science and is about to appear in the Reunion.
To book Prof Turi E King, please contact sylvia@thespeakersagency.com
RELATED NEWS
What is Corporate Comedy?
Twayna Mayne Opens Channel Islands Pride
Celebrating Victory at the National Diversity Awards 2023
Top 15 Speakers on Teamwork and Collaboration
Publication Week for 'Decolonising Restorative Justice'
Corporate Christmas Entertainment 2023
5 benefits of using a speaker bureau to hire a guest speaker
Toyah Willcox: The Celebrity Speaker Who Captivates Every Audience
Welcoming Jill Nalder to The Speakers Agency
Speakers for Black History Month 2023