Author Wendy Holden and Nazi concentration camp 'Baby' Eva Clarke share their powerful true story
The story of survival against all odds is one that always captures the imagination of listeners. And when that story is a true one, it has the power to inspire and educate as well.
Such is the case with the bestselling book Born Survivors, written by Wendy Holden, which tells the remarkable story of three young mothers who hid their pregnancies from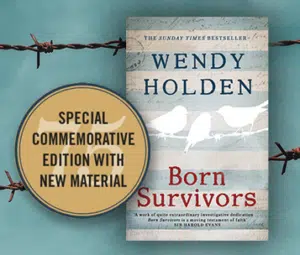 the Nazis and gave birth in the camps.
The book is a tribute to the strength and resilience of the human spirit in the face of unimaginable cruelty and brutality. All three mothers and babies survived, but almost all of their families and all three of the babies' fathers perished. It is a story of hope and survival in the midst of one of the darkest chapters in human history.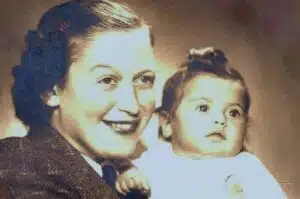 Since its publication, Born Survivors has touched the hearts of readers around the world. It has been published in 25 countries and translated into 16 languages, a testament to its universal appeal. But the story doesn't end there. Accompanied by the real-life British 'baby' Eva Clarke, who is 78 this year but in robust good health, Wendy Holden and Eva Clarke have been travelling the world, sharing the stories and the lessons to be learned from them.
Together, they have spoken to audiences of all kinds, from corporate boardrooms to school children, from religious centres to museum-goers. Their message is a simple but powerful one: the importance of tolerance, compassion, and the dangers of hate speech. Their stories remind us of the human cost of intolerance, and the need for us to stand up against it.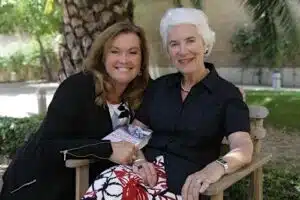 What is particularly inspiring about Wendy Holden and Eva Clarke is their dedication to ensuring that the stories of the survivors are not forgotten. As the generation of survivors grows older, their stories become even more precious, and it is up to us to carry them forward. By sharing their stories, Holden and Clarke are helping to ensure that future generations remember the lessons of the past and work towards a brighter future.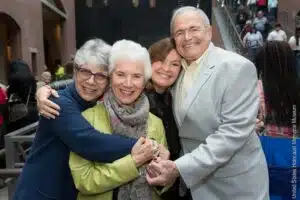 In a world where intolerance and hatred seem to be on the rise, stories like those in Born Survivors are more important than ever. They remind us of the best of humanity, of our ability to survive and thrive in the face of unimaginable adversity. They remind us that, no matter how dark the world may seem, there is always hope. And they remind us that it is up to each and every one of us to stand up against hate and intolerance, and to work towards a better, more compassionate future.
For more information on booking Wendy Holden and Eva Clarke to speak, contact The Speakers Agency on +44(0)1332 810481 or email enquiries@thespeakersagency.com to speak to one of our booking agents.