Annie Mac – 'Queen of Dance'
Annie Mac is by far one of the most recognisable voices on television and radio. Annie has spent the last decade carving out her career as a broadcaster and an internationally recognised dance DJ with a natural flair for selecting cutting edge dance music and delivering this to live audiences with a passion that is second to none.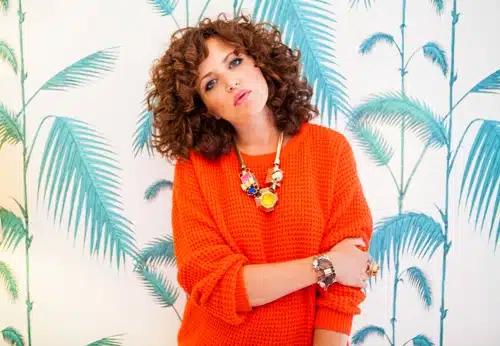 Dublin born Annie, got her first taste of the radio world when she was a freelance broadcasting assistant and presenter for the Student Broadcast Network. She secured a job in production at Radio 1 but it wasn't long before her passion for music and infectious personality got her noticed by management. In 2004 she was given her own show which has gained her a legion of loyal followers from across the globe.
Following on from this her on-screen presenting career sky rocketed and she has become one of the most well established faces on the dance music scene to date. She has also covered subjects as diverse as fly-fishing for the Culture Show and a documentary on WAGS for BBC3.
Her own Annie Mac Presents (AMP) brand hosts stellar line ups, all of which are personally curated by Annie on international stages, major festivals and club nights.
To book Annie Mac for your next event, contact us today