Allyson Stewart-Allen explains why Brands should. "Use Local Knowledge to Save Money, Time and Your Reputation."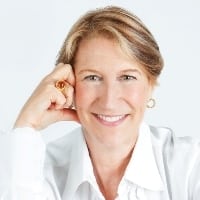 Allyson Stewart-Allen is an expert in brand travel, essential for consistent and increased international sales.
Attracting negative press coverage can, as you know, be hugely damaging to a brand and Allyson advises European and US organisations growing their presence on both sides of the Atlantic.
An international marketing and strategy consultant as well as business guru, Allyson is a popular keynote speaker around the world. She shares her impressive knowledge and experience about global marketing trends and developments.
In her blog for The Speakers Agency Allyson writes
"You may recall last year there was major press coverage of US luxury brand Coach. The company had upset their Chinese customers by featuring Hong Kong and Taiwan as countries on their English-language website. Versace received the same treatment for having one of its t-shirt styles labelling Hong Kong and Macau the same way.
Then there's the car manufacturers famous for product naming challenges such as the Chevrolet Nova which is Spanish for "doesn't go". They also include Ford's Pinto (a slang reference to male genitals) and Rolls Royce's Silver Mist (German speakers will know this meaning as "stream of urine").
What could have prevented all of these cases? The most obvious answer is insightful market research that would pre-empt foreign fails from the start. Furthermore it will negate having to invest to fix expensive blunders after they happen.
These mistakes are not limited just to American brands. Others have similarly forgotten they have customers in other parts of the globe beyond their home markets. For example, fashion brand Zara's launch in the UK in the 1990's led to them stocking the same number of smaller sizes of their womenswear in Britain. The had completely forgotten to produce enough of the sizes 10, 12, 14 and 16 to accommodate their local shoppers.
On the other hand, there are many good examples of companies who get their brand travel right.
Take Volkswagen as an example. They adapted its US assembly lines for the Beetle model. By moving the manual gear shift inside the car back by a few centimetres, they could fit the essential cup holder which American drivers expect.
McDonald's has the McKorma sandwich for their Indian customers and the McArabia for the Middle East region. McVitie's Digestives, a British sweet biscuit that goes with tea and cheese, ensured their packaging was prepared for the French market. Cleverly it stated "C'est Anglais, mais c'est bon!" It's English, but its' good!.
In other examples, Coca Cola varies is carbonation and sweetness levels for different countries to account for international palate differences. Feature films are often retitle depending on the meanings in different geographies.
HSBC is another brand who acted similarly. You may remember the different billboard advertisements from some years ago when it positioned itself as "the world's local bank". It showed pictures of how the same subject could mean vastly different things depending in which culture you found yourself. For example, while the grasshopper is a snack in some markets, it's a pest in others."
So what can you and other leaders in your organisation do to ensure you can master brand travel?
"First, do your homework. Invest the time and money to identify how well your concepts, service or product brand names and value proposition resonates outside your home market. Focus groups and qualitative research will identify early on what changes may be necessary.
Second, reduce the chances of group think by involving a more diverse set of people at the concept stage. They will bring new lenses on ways to solve your customers' problems.
Finally, do some low-cost, low-risk rapid testing using soft launches and in-market trials. This, like the more expansive market research efforts, will help you identify major problems before you execute a full rollout. As the tech sector observes, "fail and scale" is the best route to iterating for market readiness.
What this all adds up to is a successful and profitable international expansion that is locally relevant. It will save you time, money and your own (and the company's) reputation."
To inquire about Allyson Stewart-Allen, please contact sylvia@thespeakersagency.com