Alan Coxon initiated as a 'Disciple of Escoffier'
Alan Coxon has multiple strings to his culinary bow. Speaker, Chef, TV presenter, author, consultant, international judge and Food Archaeologist has won 6 Gold Innovation and superior Taste awards for his historic food range of products, as well as achieving 6 International Gold awards for fat sculptures at Salon Culinaires. Alan has written many cookbooks, with his 'Ready in Minutes' cookbook being rated in the top 3 "Best cookbook of the world" title, whilst his 'Birmingham to Bombay' food and travel cookbook attained "Best British Food and Travel Cookbook 2015" and was shortlisted for the "World Gourmet book awards" 2016.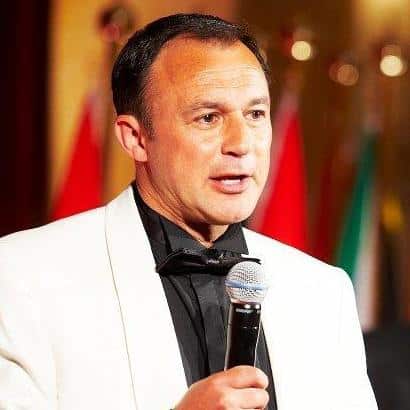 Among his many accolades, Alan was most recently initiated as a 'Disciple of Escoffier.' The core mission and philosophy of the Disciples Escoffier is to foster the transmission of knowledge, to further the permanent evolution of gastronomy and to support charitable activities. As well as to inspire new careers and strive to share with students the 'know-how' and passion for fine cuisine and French gastronomy.
The inauguration was held at the Royal Lancaster Hotel in London and Alan stated that he is "honoured to be amongst such a prestigious line up of fellow Disciples." The list includes Raymond Blanc, Michael Bourdin, Antoin Mossiman, Brian Turner and Gary Rhodes to name but a few
Alan is a much sought after speaker and host. He has a long standing interest and passion of Food Archaeology and is classed as one of the very few food archaeologists around. With speeches such as, How to become a TV Chef! : A light hearted look and the reality what really happens behind the scenes of a TV cookery show! and '50 Tastes of Grey' featured below, Alan is sure to be a hit at any culinary event.
For more information, including how to book Alan Coxon for your next event, contact us today