A Brighter Future
Yesterday was a beautiful day for many reasons, the main one being that the UK is beginning to see a brighter future. Spring has suddenly sprung; the snow drops and daffodils are out. The days are drawing out. The UK is leading the way with its impressive and swift vaccination programme. And it looks like we really might have light at the end of the long COVID-19 tunnel
The roadmap out of the pandemic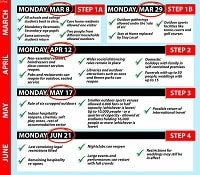 A brighter future for all is on the horizon. It really is and it is the best news ever for so many people.
For the businesses who are desperate to reopen, particularly the independent retailers. Likewise, for the travel and hospitality industry and the millions of workers who want to go back to the office.
I hear the shouts of delight from the parents desperate to get their children back to school. No more home schooling.
A brighter future and the lifting of restrictions will see everyone's mental health improving dramatically too. The fact that if we keep to the rules, we all might be with our loved ones, our friends and colleagues will be hugely beneficial. We will soon be back to the gym.
I so, so want to see my Dad and brother, my step daughters and my god daughter's new baby for real. WhatsApp, Facetime Zoom and so forth have been a lifeline during these unprecedented times. However, it is time to be in the same room as them now.
Furthermore, I imagine the joy of people who live alone as they are able to get together with someone special after so, so long.
We are going to be able to make plans for the first time in a long time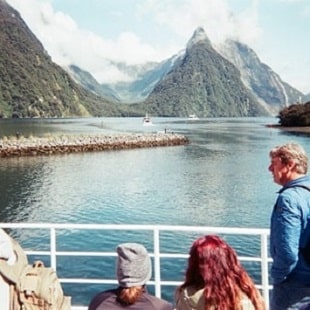 I keep hearing about the excitement of booking a holiday that you might actually go on. I'm also thinking of the women, and men, who desperately need their roots done and a haircut, myself and Boris Johnson included!
For theatre buffs I rejoice that you will be able to visit the theatre to watch actors tread the boards once again. Likewise, the big screen in the cinema is back in sight. Undoubtedly James Bond fans will head to the cinema in the autumn to see the long awaited, "No Time to Die" (Oct 2021) in their droves.
I long for my husband and I to sit in the garden with friends or outside the local pub with laughter and chatter filling the air. It will be the best tonic for all.
So please be cautious. Keep to the rules, wear a mask and accept the jab when offered. Let's unite in following the government roadmap so we can celebrate each milestone as they come into being.
Speakers and Hosts look forward to a brighter future
Our speakers and hosts have been in touch in their droves saying they are happy to commit to live speaking and hosting now there is a brighter future. They are as keen to get back out there as much as everyone else. This means events can start to be organised which is great news to an industry hammered by the pandemic. Such wonderful news.
The Speakers Agency expects to see a huge increase in live bookings in the next couple of weeks for the last three months of the year. Virtual speaking will never go away now as it is perfect for keeping costs down particularly for internal workforce events. But live events will be back with conferences and expos talking the lead as soon as possible.
Indeed it's so exciting to think that we all have, wherever we are, a much brighter future.