Toyah Willcox: The Celebrity Speaker Who Captivates Every Audience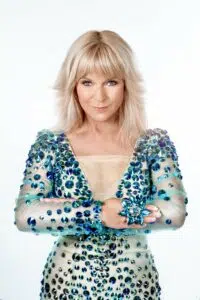 In the vast world of entertainment, few names have managed to remain as relevant and versatile as Toyah Willcox. With a career spanning over four decades, Toyah has become a household name, not just for her iconic songs and stage performances, but also for her impressive film and television credits.
A Poster Girl and So Much More
For many, Toyah was the poster girl of their youth, the face that adorned their bedroom walls. But beyond the posters and the pop hits such as 'It's a Mystery' and 'I Want to be Free', Toyah's journey in the entertainment industry is a testament to her adaptability and resilience. From her early days in music to her ventures into acting, every phase of her career showcases a new facet of her talent.
A Speaker Like No Other
Toyah's experiences have given her a treasure trove of anecdotes, making her an exceptional after-dinner speaker. Her speeches are filled with celebrity name drops, giving listeners a glimpse into the glamorous world of showbiz. Whether she's recounting her humble beginnings playing the donkey in a school nativity, or the hilarious incident of wearing a rubber dress on the set of Das Boat in Germany which left little to the imagination, Toyah's stories are both light-hearted and engaging.
But it's not just the fun tales that make Toyah a sought-after speaker. She also delivers motivational speeches, drawing from her personal experiences. One such speech revolves around her struggles with dyslexia during her school years. Despite the challenges, Toyah found her strength in performance, turning her learning difficulty into a motivational story for many.
Reinvention: The Key to Longevity
One of the secrets behind Toyah's enduring success is her ability to reinvent herself constantly. Whether it's her image, ideas, or message, Toyah has always been ahead of the curve, ensuring her audiences always get something fresh and exciting. This adaptability is especially evident in her concerts, where you can find fans from multiple generations, from children to their grandparents, all swaying to her tunes.
A perfect example of Toyah's knack for reinvention is during the Covid lockdown when she and her husband, Robert, took to Youtube to amuse the nation with their 'Sunday Lunch' videos. Amassing millions of views overnight, Toyah and Robert found themselves in the spotlight once again at a time when the rest of the world was in desperate need of some light-hearted entertainment.
Toyah and Robert's Sunday Lunch
Perfect for Corporate Bookings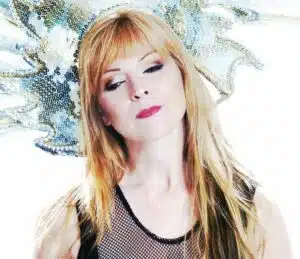 Toyah's journey of reinvention and resilience makes her an ideal choice for corporate events. Her insights into sustaining a long and successful career are invaluable for professionals across industries. Moreover, her emphasis on the importance of adaptability and continuous learning resonates deeply in the corporate world, where staying ahead of the curve is crucial to success.
Whether it's for an after-dinner speech, a corporate booking, or events like International Women's Day, Toyah Willcox is the perfect choice. Her versatility, combined with her rich experiences in the world of entertainment, ensures that her audience is always in for a treat.
For more information on Toyah's availability and fees, get in touch on +44(0)1332 810481 or email enquiries@thespeakersagency.com today.