The COVID-19 outbreak and restriction of movement has not stopped The Speakers Agency from working with clients old and new.
I would like to reassure everyone that The Speakers Agency remains open during the COVID-19 crisis. We are all working remotely from our homes.
Furthermore, I would like everyone to know that my colleagues and I are doing everything we can to accommodate both clients and speakers during these challenging times.
The Speakers Agency team has spent the last few weeks helping as many of our clients as possible reorganise their speaker and event host bookings. This is as a result of the spread of COVID-19 causing the postponement of events across the world.
Our speakers and hosts are being most accommodating in accepting new dates and we are being inundated with calls from others asking how they can help our clients. Many clients are switching to webinars, live streaming, podcasts and video conferencing to fill the breach wherever possible during this difficult period.
The Speakers Agency is still receiving a high number of inquiries for the autumn and I know that once everyone feels it is safe to organise events again our speakers and event hosts, conference chairs and panel moderators will be raring to go.
In the meantime, speakers are saying that whilst they will expect to be paid their usual commercial rates once things get back to normal some are committed to reducing their rates to participate in video link presentations. This will apply to bookings which occur during the COVID-19 pandemic.
Virtual Sessions available during the COVID-19 Pandemic
As we head into these unprecedented times, we know that everyone's safety and health is of paramount importance. And with events and training sessions put on hold virtual sessions are going to be the way forward.
Employers who value their staff will be concerned about their mental health and wellbeing and will want to boost staff morale. Furthermore others will also want to implement virtual training and team building sessions. This could be the ideal time to encourage the development of leadership, communication and sales skills. In addition they might wish for someone to help them to deliver future plans and information of future products or services. It may be a good time to improve communication abilities. Or it might simply be a case of wanting to cheer everyone up with a bit of fun and inspiration which might help people though these tough times.
We have expert speakers who can deliver on all these subjects in the most innovative and impressive way.
Not all clients will have video conferencing facilities permanently in place. However as more and more employees are being asked to work from home during this emergency situation thankfully there are so many different ways for virtual sessions to be delivered. For example a speech can be delivered in full and circulated to all to watch at a specific time. This can be followed with a Q&A session organised on Facebook Live or something similar to follow.
A series of short videos are now on line to demonstrate the type of speaker available for online presentations
Speakers are sending in their short videos to demonstrate how they can help during the COVID-19 Pandemic. These are now being uploaded to both their individual bios on thespeakersagency.com. They are also being posted on all our social media platforms including Facebook, Instagram, Twitter and LinkedIn.
Some of the speakers who have created videos include: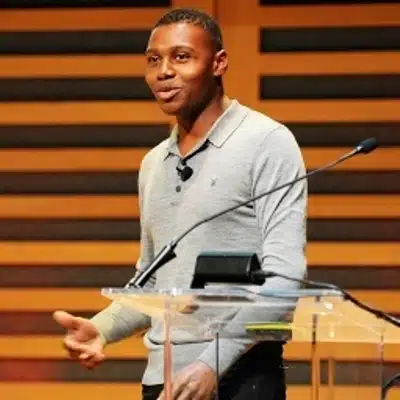 The most inspiring and humble speaker you will ever hear and someone who receives a standing ovation every single time, Ben is a truly mesmerising speaker. A double amputee who served in the Royal Marines on Afghanistan, Ben has overcome the most astonishing and harrowing hurdles to embrace life and face his demons head on.
Sonia is a TV producer, brand consultant and camera confidence coach. A terrific speakers, she has a background in creating original TV ideas and casting celebrity series for network TV. An established media and communications trainer she runs courses in presentation and pitching skills. Clients include D&AD, creative start-ups, PR agencies and CEOs. She's helped take HECK from country kitchen sausage makers to a multi-million pound empire and has transformed shy communicators into successful public speakers. Sonia is also a mental health advocate and Sonia's Mum blogger.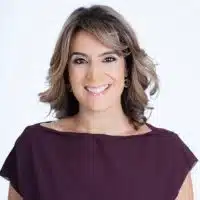 Samantha Simmonds is a TV news presenter, anchor, journalist and broadcaster with more than 20 years' experience. Currently presenting on the BBC, she covers all the main programmes for BBC World News. These include the agenda-setting 'The Briefing' on BBC 1 and 'Business Live' on the BBC News Channel. She has also hosted the 'One to One' Series on BBC Radio 4 and covers the early breakfast show on BBC Radio London. A popular event host Samantha is an impressive speaker too.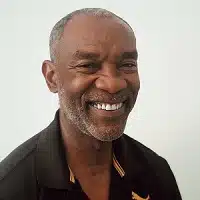 This man is so utterly awesome at motivating and improving people's focus on all aspects of their lives. And his achievements are impressive. A four times Olympian Dudley captained the real Jamaican Bobsleigh Team and was immortalised in the iconic film Cool Runnings.
There will be many more to follow. Please look out for updates and if you wish to be added to a specific list for video updates please email holly@thespeakersagency.com
Please don't hesitate to contact us whatever your plans – whether you need to book a speaker or host, moderator or someone for an event next year, when hopefully this horrid virus has left us, or you urgently need to utilize the virtual route to deliver plans and messages to your employees call us on +44 (0) 1332 810481 or email holly@thespeakersagency.com
We are all working hard to help you with your inquiries.
Stay safe and even more importantly stay healthy.
Kind regards,
Sylvia
Sylvia Tidy-Harris – Managing Director
The Speakers Agency – Supplying speakers and hosts to a global market