Investigative Journalist Paul Connolly on the Art of Confrontation and the Power of Persuasion
"Paul Connolly is a polished speaker. His presentation was very good, funny, interesting and thought provoking."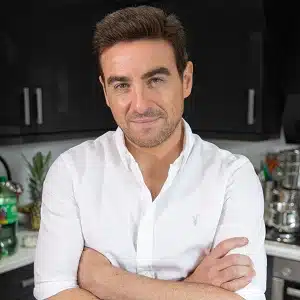 Investigative broadcast journalist Paul Connolly is a highly skilled speaker. Specializing in covert filming and undercover work, he has risked life and limb to unmask some of Britain's most dangerous criminals. By revealing the secrets and tricks of the trade he uses when working undercover, Connolly takes you deep inside a dark, menacing world. A world few even glimpse. Most importantly he somehow finds the humour, hope and humanity in life on wrong side of the law.
The Art of Confrontation:
As an investigative journalist, Paul Connollly goes go toe-to-toe, head-to-head with dangerous criminals on a regular basis. During the on-camera, tension-filled confrontations that round-off each successful investigation, Paul takes crooks to task. Thus highlighting the impact their crimes have on society as a whole he serves up the harsh truth. For most of his adversaries, it's a very bitter pill to swallow. Naturally, forcing a criminal to endure the glare of the spotlight causes them to become agitated, even violent. Therein lies the skill, the art of confrontation.
Subsequently Paul has a developed a tried-and-tested method of calming. For example controlling situations that have the potential to escalate quickly. Using only language, specific mannerisms and other subtle nuances in his armoury, Paul can teach you how to apply these little known techniques. They are hugely valuable in a corporate environment. As many of us know, confrontation is never easy. But, sometimes, it is a necessary evil. Over the course of an hour Paul can instruct you on how to diffuse any potential hostility before it has even started.
Overcoming adversity/The Power of persuasion – and turning a "no" into a "yes, where do I sign?"
As an investigative journalist, Paul is extremely skilled in the art of secret filming and in all other facets of undercover work. However no amount of training or experience can prepare a covert investigator for the worst of the worst case scenario. To sum it up, your cover being blown whilst on the job, face-to-face with dangerous criminals, and no safe exit in sight.
Over his many years working undercover, Paul has endured this nightmarish situation and lived to tell the tale. How does he do this? In short, by applying the power or persuasion. Despite facing into a seemingly hopeless, against-all-the-odds situation, Paul was able to employ subtle but powerful techniques. As a result these have enabled to him to alter his adversaries focus, then turn the situation to his own advantage. These little known skills can be applied to any number of situations. Particularly those which arise in a corporate environment, not least when a potential sales lead seems hell-bent on saying "NO!".
To book Paul Connolly for your next event, contact us today.